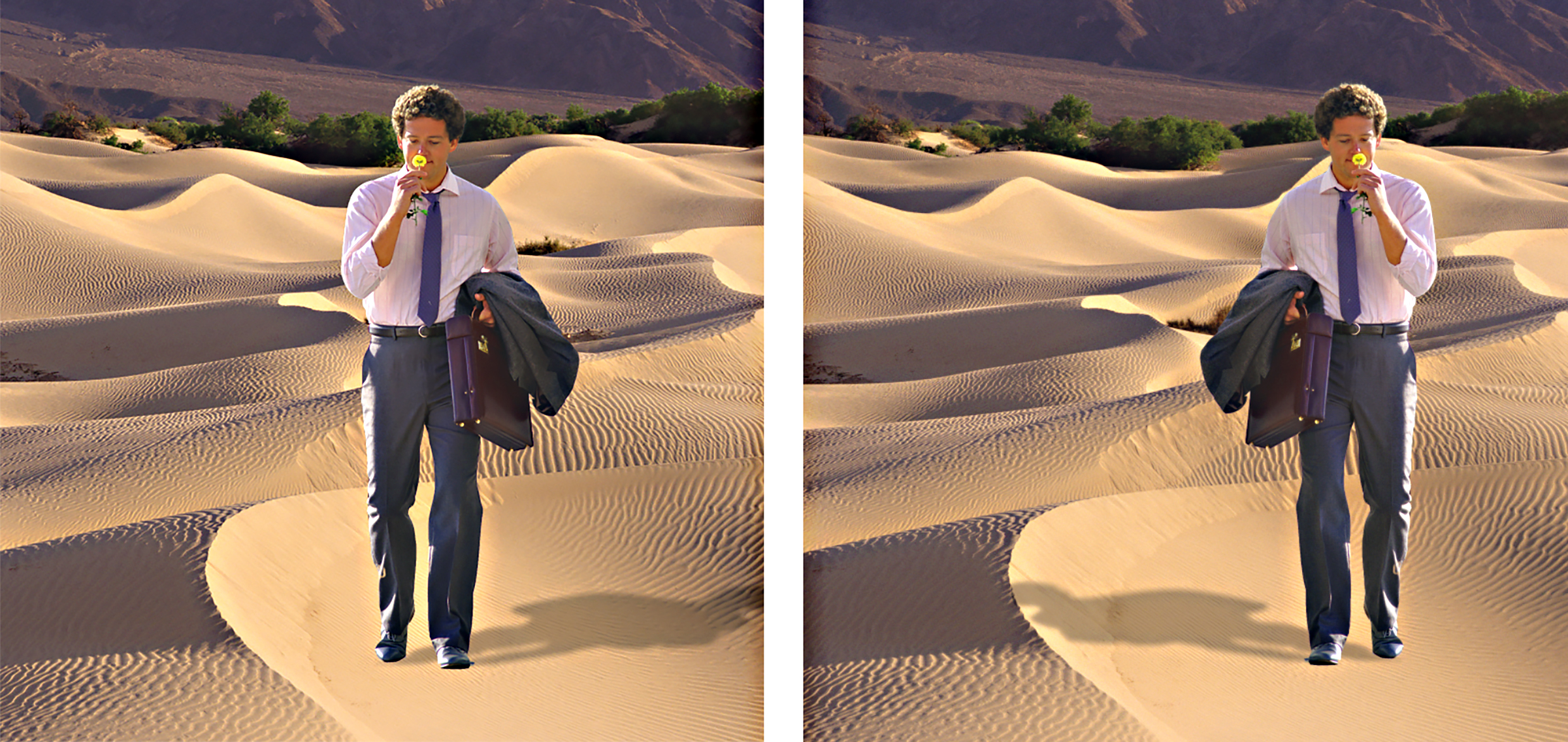 If you're looking to achieve seamless editing in your design work, there are some general considerations to note. The three most important points to consider when adding or replacing picture content are:
That the edges of the new content blend perfectly with the existing regions where they are placed and are entirely undetectable;
That the colors of the new content perfectly match the colors of the target image;
And that the direction of the light source is consistent on both the origin and destination content.
The first two considerations can be easily controlled in Photoshop. The light source, however, is a bit more of a challenge to manage. Light can shine from anywhere on the image: top, bottom, left, right, or center. There is also ambient light that illuminates everything.
Depending on the light origin, shadows need to be cast in the opposite direction of the light source. Highlights and reflections should be located on the same sides of the content of both source and destination images. If possible, choose images whose light sources are similar. A more radical approach is to flip or rotate the source content so that the light source corresponds to the destination image.
Learn more: How to Replace Image Content Using Clone Tools in Photoshop