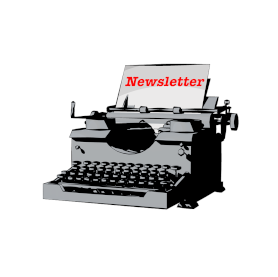 Over the last decade, my company transformed from sign maker to building impressions and grew into added lines of products, services, and divisions. The changes have been positive and rewarding.
In the past weeks I shared some of the things we did as ideas for you to take and consider as you grow your business. They included becoming more than just a sign expert, the value of expanding your offerings, learning to ask the right questions in order to open up opportunities, and why giving leads to getting.
This week we end with communications.
Keeping in touch with customers often and through various means of communicating positions you in what we in the marketing world call Top of Mind-the place you want to be when someone wants or needs what you provide.
When was the last time you wrote and mailed a letter? Don't worry. Most people would have a hard time remembering. It's not commonplace any longer. But it's a great way to effectively communicate. By the way, emails are not letters.
The same goes for cards. Sending a card to say thanks, congrats, or happy birthday shows you care very deeply about the relationship. The recipient knows the effort it took to send the card. One way I used to thank customers now and then was to send a gift certificate in a card to be used at a special place that they could enjoy anytime they wanted.
Our customers receive a weekly blog, a monthly email, and a quarterly newsletter where we not only showcase our work, but we also feature them and their businesses. These sorts of communications are great venues to educate your customers and become the expert for building impressions with signs, and more.
To read Part One of Scott Franko's More Than Signs series, click HERE
To read Part Two of Scott Franko's More Than Signs series, click HERE
To read Part Three of Scott Franko's More Than Signs series, click HERE