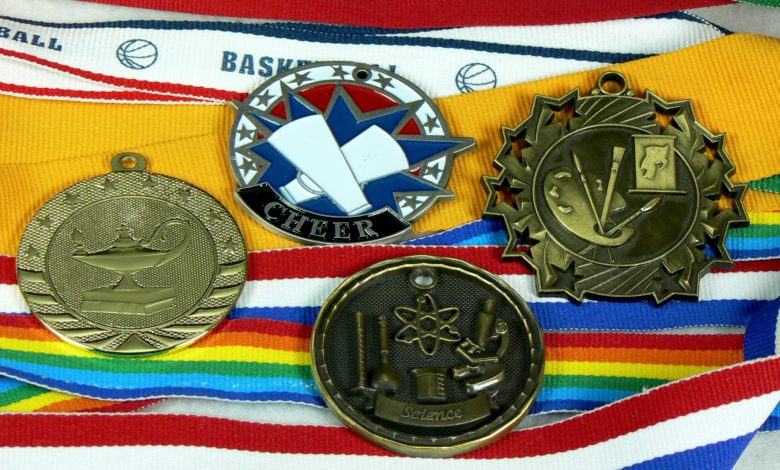 The pandemic has turned the world upside down, including the academic world. Schools and college campuses were closed all last year, and much of academia has moved to the internet. However, teacher and administrator recognition is coming back better than ever. Awards can be paid for by PTAs or service clubs, and recognition will play an important role as classes, sports, and clubs return.
Recognition in academia typically includes sports, academic achievement, clubs, student government, teacher and administrator awards, retirement, and parent volunteerism. While some meetings or events might be online, that doesn't mean opportunities won't be present.
Education appreciation
Have a special web page recognizing the great challenge educators face. You can display product ideas, ways parents and students can say thank you with gifts and recognition, educational sayings, and awards ideas.
Some gift ideas include leatherette wall decor with a teacher's favorite saying or a popular educational quote, a silicon bracelet expressing appreciation, a personalized pen and pen box, a cutting board that can be hung in the kitchen with a great quote printed or engraved with signatures of students. The list is endless.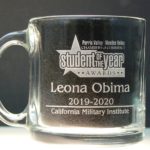 Even ornaments make great gifts. Today, ornaments are hung year-round in windows, from lamps, or in outside gardens. Rulers and apples are also great teacher thank-you gifts.
Student awards and recognition can be for individual and group or team achievements and leadership. Sports, student government and leadership, clubs, academics, volunteerism, and even human kindness can be marketed and recognized. There are many award product lines available including plaques, acrylics, glass, trophies and resins, as well as medals with special or custom inserts.
If your academic client is looking for something different or has a modest budget, consider coffee/tea mugs, water bottles or travel mugs, pens, or even personalized wood rulers. School districts on a tight budget can give their teachers of the year new desk name plates embellished with their name and Teacher of the Year. Lots of less expensive gifts are great for recognition and awards.

Many school districts provide a small retirement gift to teachers and administrators regardless of their number of years of service. We have a standing order each year providing small memory boxes (wood gift boxes with engraved plates on top). The size can be adjusted to the budget or even the length of service. Photo albums (digital or physical) with a personalized cover are great retirement gifts to house all the school photos collected over the years.
Other product opportunities
Schools and districts often recognize parent and student volunteerism. This can be as simple as a small plaque or an engraved pen or photo frame with a picture of a class or event they participated in. Teachers or parents often volunteer to lead or advise clubs. Don't forget students who volunteer as tutors.
Recognition of clubs and other after-school activities may require creative ideas for recognition. Special symbols might include a national club logo, or custom graphic that you need to work with and perhaps enhance to make it useful. Graphic skills and tools come in handy here. There may be nationally used symbols such as those for STEM programs, robotic competitions, or fraternity and sororities that your customer only has access to poor-quality images. Your skills to greatly enhance the quality of these graphics are needed to provide a great-looking recognition product.
Don't forget all the private schools in your region. They tend to draw their students from a wider geographic area than public schools. Many, but not all, of these schools have bigger budgets for awards and recognition. They often value high achievement or have a specialized academic focus for students, so recognition is especially important. I have also found many of them have a large variety of graphics they use for programs, teams, and activities. Often the quality of graphics available is not up to print, etching, or engraving standards. Again, your graphic skills and tools become essential.
Your willingness and ability to be creative and assist with the changes that are currently taking place may be your advantage to not only keeping educational business but using this challenge to expand your business.