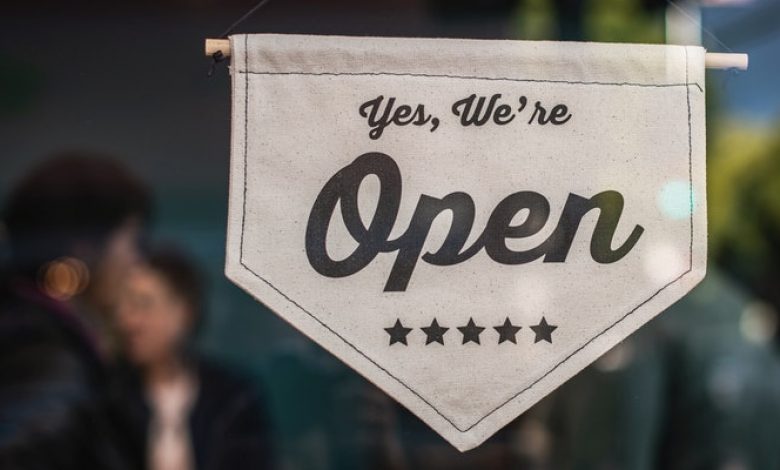 With COVID-19 restrictions relaxing in many parts of the country, you may be eager to jump back into the swing of things. Before you open up the shop and go back to business as usual, here are a few things to consider.
1. Implement COVID-19 safety measures for customers and employees
Before reopening, your business must comply with all local and federal regulations regarding COVID-19. Next, it's essential to consider ways that you can make sure your customers feel safe when doing business with you. If you have a physical store, you may want to reorganize your floor plan, encouraging 6-foot distances between employees and customers. You may also want to invest in hand-sanitizing stations and create guidelines for how often and thoroughly your store will be disinfected. Additionally, you may create your own rules concerning the wearing of face masks, how many customers/employees can be in the store at one time, etc. It may be a good idea to promote these things on your social media channels and to your email lists, to give them the confidence they need to come and do business with you.
In addition to making your customers feel safe, you also want to ensure your employees feel safe and respected. Offering increased flexibility such as the ability to work from home when applicable, providing masks and sanitizer, and being especially understanding of their needs will go a long way to keep employees loyal and motivated during this time.
2. Verify equipment is working properly
Before taking orders and starting to print and press, you want to set your equipment back up and verify it is all in good working order. For most printers, you will want to perform a nozzle check and run some test prints to ensure ink lines did not clog during extended periods of inactivity. You will also want to check heat presses for accuracy with heat strips to determine if the actual temperature is in line with what's displayed. Lastly, when working with papers such as heat transfer paper, verify that the paper was stored properly, away from direct sunlight, heat, and in a controlled room. The same goes for ink. If this is not the case, you may need to test the papers and ink to verify they still work correctly.
3. Managing expenses
Now is an excellent time to re-evaluate your costs and see where you're spending your money and resources. You must determine what is essential for your business to succeed and grow and what can be foregone, at least for the present time. This can apply to almost anything, such as equipment and supplies, your marketing budget, and how staffed you are. With labor often being a business's highest expense, it's essential to know how many individuals you need to effectively and efficiently serve your customers without running you into the red.
Another consideration to make is your business hours—how long should you be open each day? It may not make sense to stay open the usual 9-5, and changing/reducing your hours of operation may save you money both in terms of labor as well as utilities and other overhead expenses.
4. Price changes
With changes in consumer spending and buying behaviors during COVID-19 and the demand for various products changing, it may be a good idea to see if the prices of your products need to be adjusted. Check-in on the competition and their prices, online and local, as well as gauge the demand for various custom merchandise. If there is an increased demand for certain products, you may need to raise your prices accordingly. If demand has fallen, you may need to decrease prices to remain competitive.
5. Revisit your business model
Switching your business model may be the last thing you want to do when you reopen, but it may be just the move you need to make to ensure the success and longevity of your custom merchandise business. Just as restaurants and retailers have had to adapt to offer things like curbside pickup, your shop may too have to adjust. Consider who your target customers are and how you are going to serve them with custom and personalized merchandise. As with price changes, it's beneficial to understand what your customers want and if/how their demand has changed.