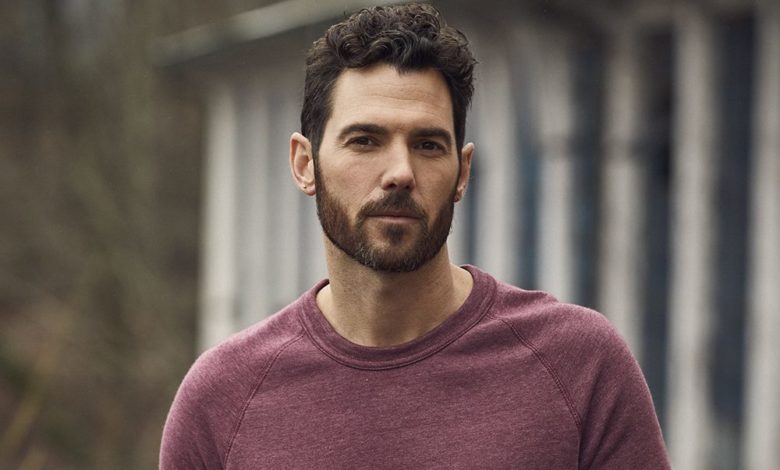 Ready to be the fashion consultant your clients need? We've got five style and color trends for fall and winter, from matching streetwear sets to custom face covers to a scorching red hue that they'll love.
Streetwear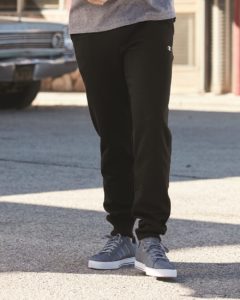 Streetwear, a category that's blown up thanks to celebs, influencers, millennials, and Gen Zers, is more popular than ever. We see all types of styles, from sweatshirts to pullovers to joggers to matching tracksuits, from big brands like Gucci, Yeezy, Stussy, Balenciaga, Supreme, and Champion.
You'll see matching tracksuits in neutral hues for perfectly coordinated head-to-toe looks. These styles are more than a trend. Between busy schedules, working at home, and active lifestyles, these loungewear basics will be around for a while. Today's streetwear styles blend on-trend silhouettes, fit, comfort, and luxe fabrications.
Face covers
Just six months ago, face covers weren't on the radar stateside. Now, they're a necessary accessory, and designers and decorators have stepped up. The CDC's recommendation that everyone wear face masks in public opened a new market for self-expression, creating a demand for more fashionable versions of the vital accessory.
Some fashion designers and celebrities like Khloe Kardashian, whose Good American brand recently added denim masks to its site, are getting into the mix on the retail side to provide more fashionable options. Now, in the wholesale space, many apparel manufacturers offer customizable masks for adults and kids.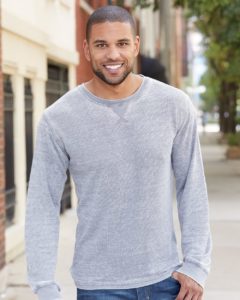 Garment-dyed apparel
A favorite of Gen Z and millennial wearers, unique garment-dyed basics like T-shirts, hoodies, and caps continue to be on-trend. Garment-dyed pieces go through a variety of processes to create a unique, textured look. The finished garments shed a portion of their darker fibers, becoming a  noticeably lighter shade, after the initial laundry cycles.
Sustainable garments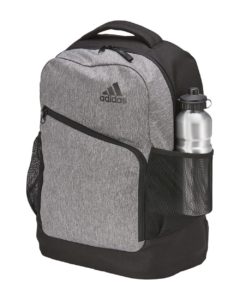 According to the Cone Global CSR Study, 89% of buyers say they'd purchase a product with social and environmental benefits behind it if given a chance. That's why sustainable styles from eco-conscious brands continue to be huge.
When you're talking colors, remember that neutrals and off-whites speak to a more natural or un-dyed feel, communicating that growing push towards eco-friendliness.
Try to target eco-conscious brands, sustainable programs, and outdoor sports enthusiasts with these types of pieces.
Hot color stories
Present these five must-have colors to your clients.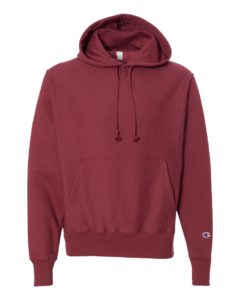 In the wholesale market, we've seen reds, oranges, and purples make a considerable impact. As a full-bodied red, Pantone describes the color samba as pulsing with "upbeat energy." This hue adds a warm, energetic vibe to any outfit. Reds and oranges communicate effervescence, authority, enthusiasm, and confidence. Plus, samba offers a vibrant backdrop that's especially great for black-and-white graphics, virtual event staff shirts, premium uniforms, or statement giveaways like totes and caps. When your customer wants to send a memorable message and get people's attention, samba does the job.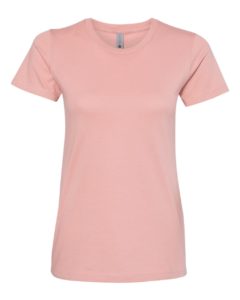 Say hello to rose tan, the grown-up version of millennial pink. This dusky shade adds a touch of color and composure. You'll see this neutral color a lot in the streetwear category, especially for coordinated hoodies and joggers. For younger wearers, a creamy shade like rose tan offers warmth and brightness that's perfect for sororities.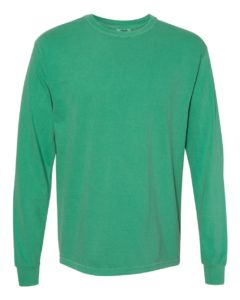 The greens and blues have it this season. A deep cooling blue-green, ultramarine green "exudes self-assurance and poise." Think of this shade as a more subdued version of emerald green. Ultramarine green works perfectly for brands or virtual events associated with health, wellness, or fitness. Think gyms, nutritional companies, energy beverage companies, or lifestyle brands. Marketing and tech companies are also good candidates for apparel or designs in these shades.
The most neutral of all is this season's green military olive, which is a strong foundational tone that communicates strength, stability, and power.
Classic blue is the farthest thing from singing the blues. In fact, Pantone says this boundless hue is "evocative of the vast and infinite evening sky" and opens us up to "a world of possibilities."
Grounded shades like military olive and classic blue appeal to wearers of all ages and work incredibly well for use in corporate collections and company store offerings. Pitch white logos or graphics so that designs will get noticed on these deeper tones. These hues also work for streetwear styles that include hoodies, joggers, or matching suits.
If you can act as a trend expert for your clients, they'll be excited to take your call or open your email. Try it out with these five hot trends for fall and winter and watch your sales rise.