News
Xaar Names Pemble as Business Development Manager for Americas

Xaar, a developer of digital inkjet technology, welcomes Chuck Pemble to the company as business development manager for the Americas.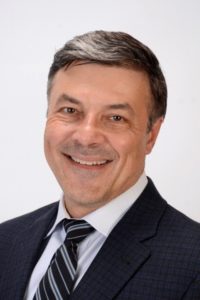 In the role,  Pemble leads the building and growing OEM and integration channels in the Americas that deliver a range of digital print solutions leveraging Xaar's piezo print head technology. Pemble looks to expand into new strategic markets and applications.
Pemble has been in sales and business development for over 30 years. Most recently, he was VP of global business development at DataLase Ltd., a Sato Holdings Company. Pemble also spent 12 years at Domino Printing Sciences.
"We are impressed with Chuck's product knowledge as well as his extensive experience in the print industry," comments Graham Tweedale, general Manager of Xaar's printhead business unit. "Most importantly, Chuck has a track record of developing long term relationships with customers which will be key to the growth of Xaar's business in the Americas. We are delighted to welcome Chuck to Xaar."
Reach Pemble via email at Chuck.Pemble@xaar.com.
For more information, visit www.xaar.com/en.