News
Xaar Celebrates 30 Years in Industrial Inkjet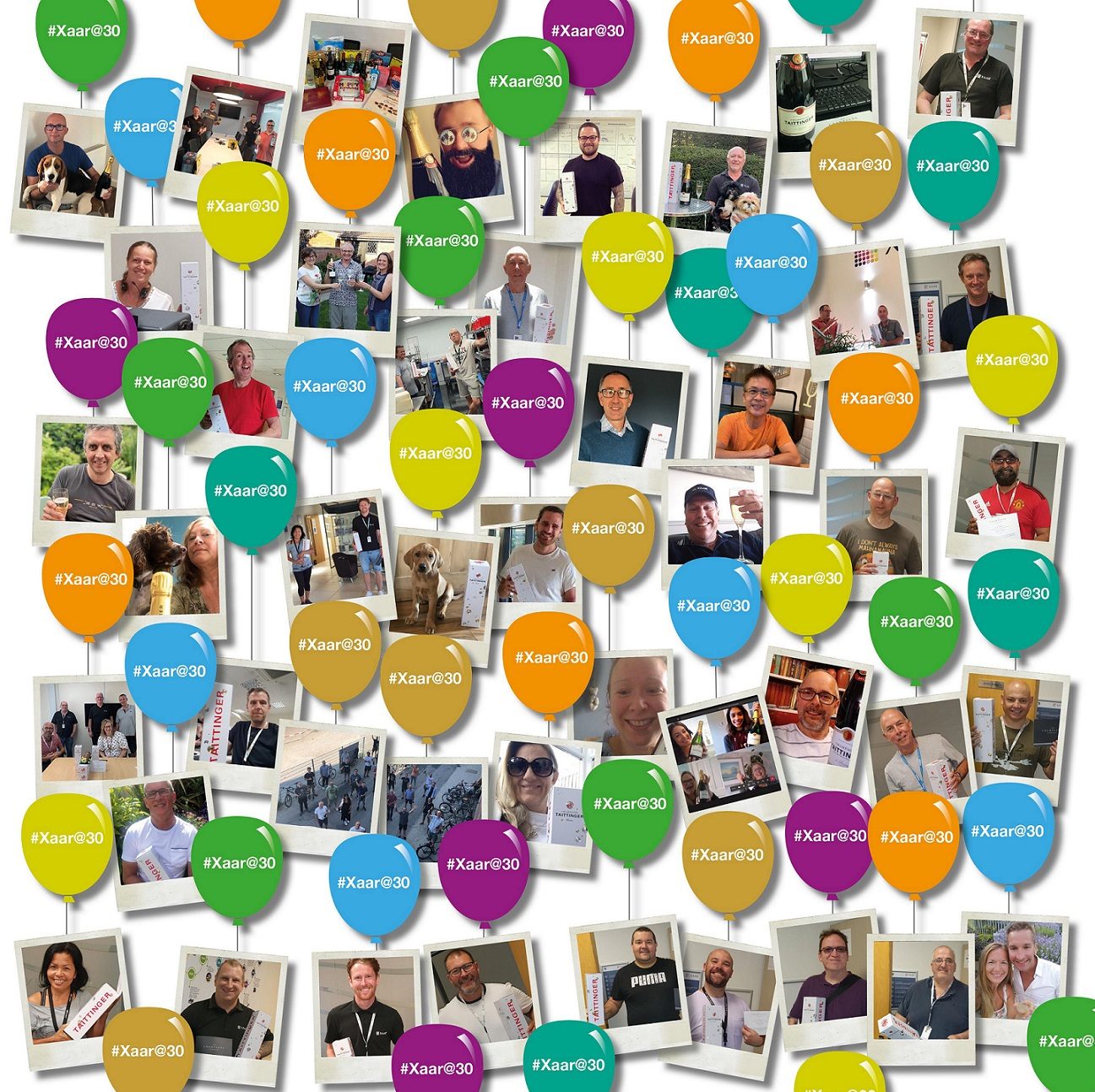 Xaar celebrates its 30th birthday by sending each member of its team champagne to toast the business and its role in establishing industrial inkjet technologies around the world.
Based at Cambridge Science Park in the U.K., Xaar was initially founded in 1990 by a team of four including Mike Willis and Mark Shepherd. The goal was to commercialize the work done at Cambridge Consultants by Steve Temple and David Paton, the inventors of Xaar's piezoelectric Drop-on-Demand technology, both of whom also joined the company shortly after Xaar began.
John Mills, CEO of Xaar, says, "30 years is a significant milestone for any business, and we were all extremely keen to mark the occasion and celebrate our accomplishments as a team—despite many of us still working in separate locations."
As part of its celebrations, Xaar has been diving into its archives and sharing memories of significant milestones on social media. A particular highlight was the company's nomination for a Queen's Award in 1995 and an appearance on the BBC's "Tomorrow's World" TV program, introduced by Prince Charles. In 2005, Xaar went on to win a Queen's Award for Enterprise in the Innovation category, one of many awards presented to the business over the years.
"It has been a real joy reviewing the many achievements from over the last 30 years and through this, acknowledging the unique heritage we have in the development and use of inkjet technology worldwide," adds Mills. "While I have only recently joined Xaar as CEO, it is clear to me that the team at Xaar has always been fundamental to delivering our vision, and I have been extremely impressed with their expertise and commitment. Celebrating our 30th birthday recognizes all their efforts.
For more information, visit www.xaar.com