News
X-Rite and Pantone Announce Virtual Color and Appearance Seminar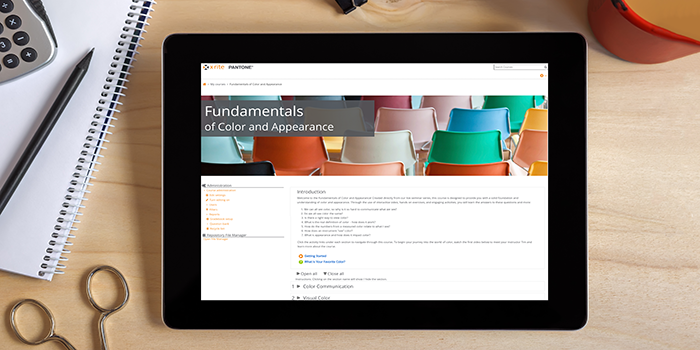 X-Rite Incorporated, an expert in color science and technology, and its subsidiary Pantone take their in-person Fundamentals of Color and Appearance Training (FOCA) Seminar online.
The interactive, online learning format features seven self-paced modules, a detailed course guide, a printed Munsell activity kit for hands-on learning, and an online discussion board that allows students to interact directly with X-Rite instructors.
Attendees can expect to learn color theory, appearance science, and best practices to improve color control across their workflows and supply chains. Those who finish the training receive a certificate of completion.
"COVID-19 has accelerated the transformation toward online education," says Mike Soriano, director of global services, X-Rite and Pantone. "At X-Rite, we are excited to be one of the first companies to offer an eLearning format that delivers the same in-depth learning experience and content as traditional on-site seminars. Brands, manufacturers, and individuals can sign-up and complete the class at their convenience and from the safety of their office or home."
Registration for the Online Fundamentals of Color and Appearance Seminar is open.