News
World Emblem Named 2023 Counselor Top 40 Supplier
The company came in at No. 21 on ASI's ranking based on 2022 North American promo revenue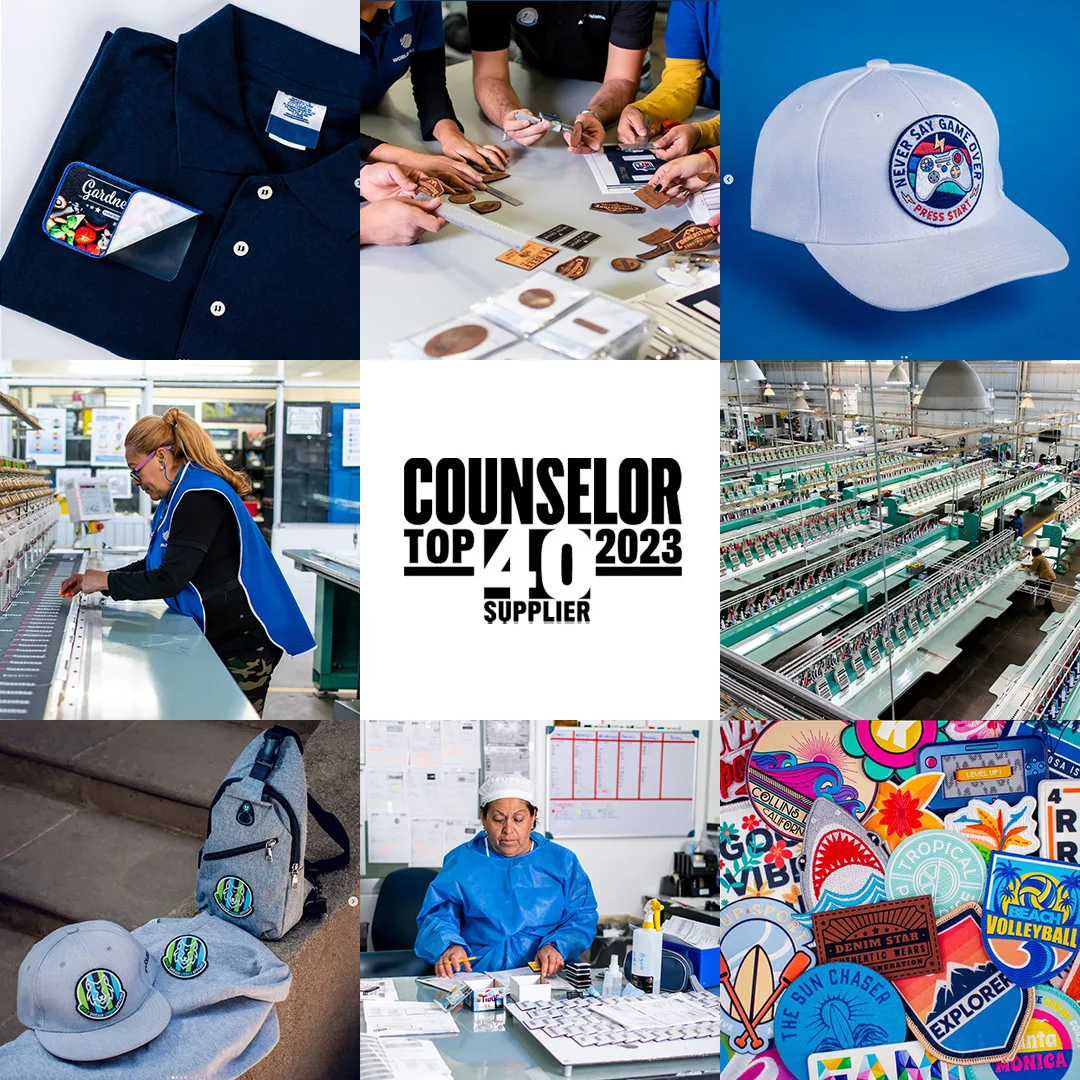 (Image courtesy World Emblem)
The Advertising Specialty Institute (ASI), a technology, marketing, and information provider for the promotional products industry, has honored World Emblem, a global supplier of embroidered and heat-applied emblems, as a 2023 Counselor Top 40 Supplier.
The Counselor Top 40 Supplier is ASI's exclusive ranking of the largest companies in the industry based on 2022 North American promo revenue.
World Emblem came in at No. 21 — maintaining its previous spot. The full ranking of suppliers is available here.
The top 40 suppliers and top 40 distributors were revealed at the ASI Show in Chicago during ASI's annual Counselor Awards celebration of the promo industry's top companies, leaders, humanitarians, and family businesses.
"ASI is delighted to congratulate World Emblem for making our prestigious list of the promo industry's most successful companies," says Timothy M. Andrews, ASI president and chief executive officer. "The Counselor Awards applaud our industry's most extraordinary suppliers."
"Two core values of our company are building relationships and offering exceptional customer service," remarks Randy Carr, CEO of World Emblem. "We strive to process orders quickly and respond to problems immediately. We feel these values are what have allowed us to make The Counselor's Top 40 Supplier list, and we are honored by this recognition."