News
Winternitz Set to Auction Screen Printing Equipment, Other Unique Assets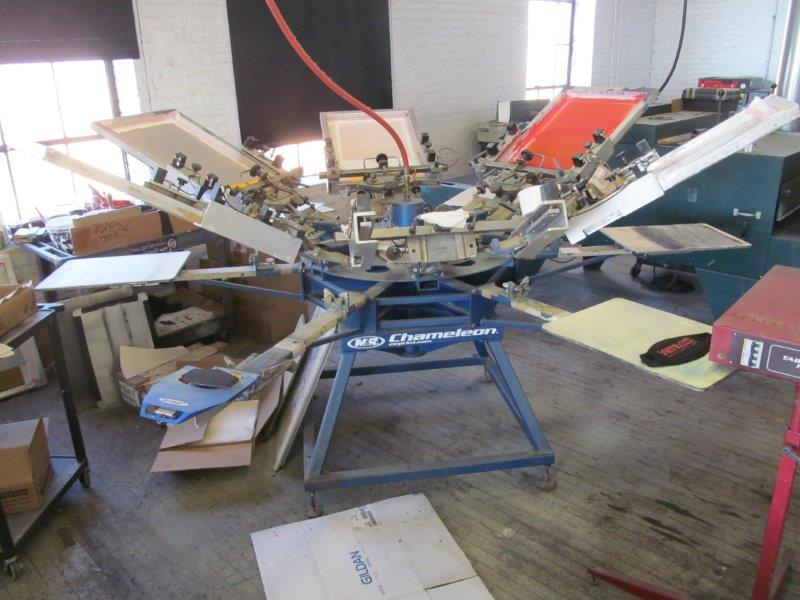 (Image: Winternitz)
Winternitz Industrial Auctioneers & Appraisers announces the auction of a wide variety of assets from Victory Screen Printing in Chicago, Illinois.
This auction also includes music industry memorabilia from companion companies Mission Two Entertainment and music licenser and publisher Amuxe Publishing.
This timed online-only auction takes place on Wednesday, Dec. 9, and assets include:
Collectible platinum and gold records (RIAA Certified)
Customer lists and intellectual property
Printing equipment

Screen printers
Gas modular and electric ovens
Quartz and IR flash curing units
Screen imaging and cleaning equipment
Over 250 aluminum screens
Air compressors

T-shirt/sweatshirt/clothing inventory
Executive office furniture
Showroom furniture
Breakroom equipment

Pinball machines
Air hockey and ping pong tables

Phone systems
Lots begin to close Wednesday, Dec. 9 at 10 a.m. CT, and inspection of all items will be available by appointment only (Contact Brian Clettenberg at 847-729-3380).
"This auction represents a great opportunity to serve our customers in the custom merchandise printing business with a wide array of excellent screen printing equipment," says Charles Winternitz, president of Winternitz Industrial Auctioneers. "With the addition of electronics, clothing merchandise, and the platinum and gold records, as well as other recording memorabilia, this auction has something for everyone."
Find more details on the auction here.