News
Watchfire Signs Names Winner of 2020 LED Sign Awards
Federal Heath Sign Company is the winner of the 6th annual awards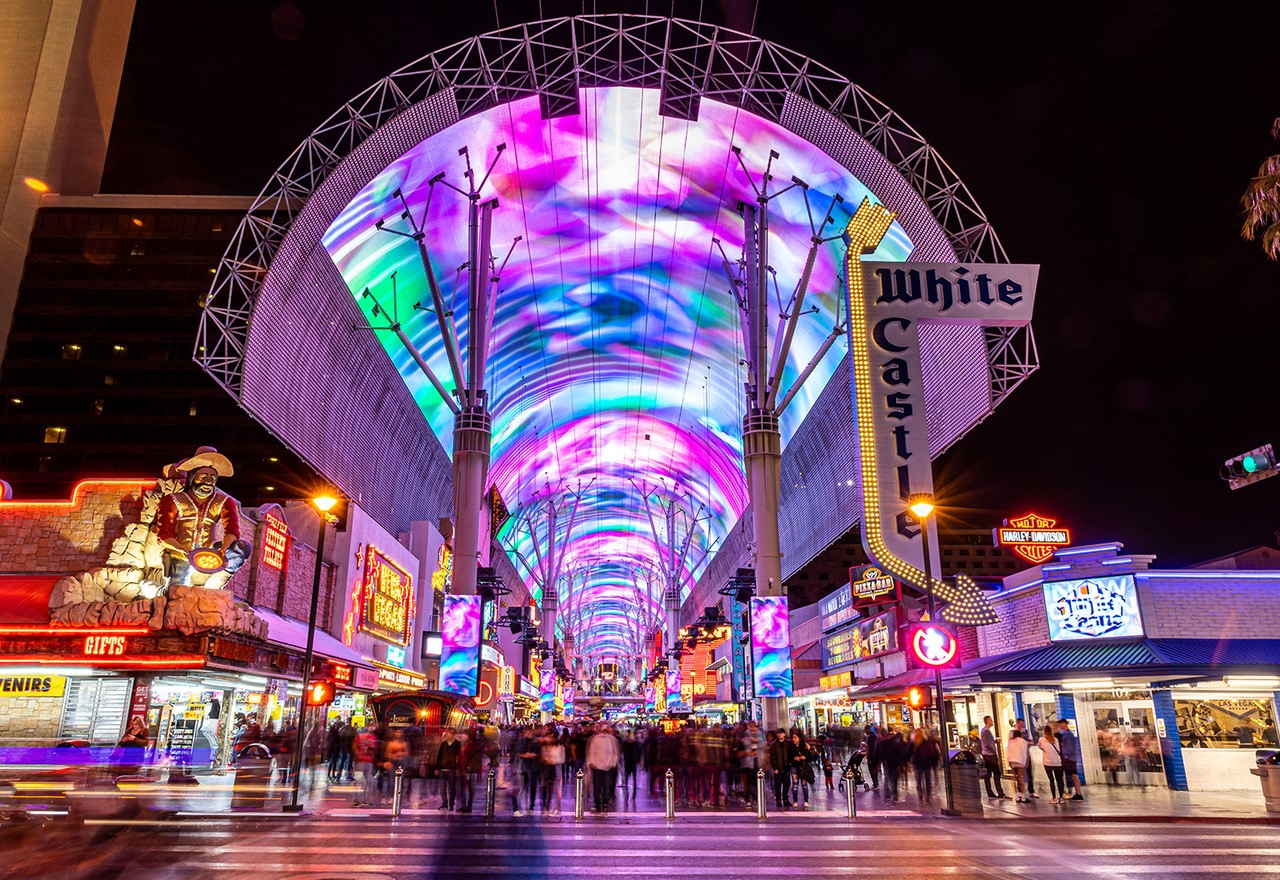 Federal Heath Sign Company is the winner of the 6th annual awards. (Image courtesy Watchfire Signs)
Federal Heath Sign Company, the Euless, Texas-based leader in the visual communications industry, was named the grand prize winner of the 2020 Watchfire LED Sign Awards for its renovation of the Fremont Street Experience canopy in Las Vegas, Nevada.
The Fremont Street Experience canopy is the largest single video screen globally, with more than 130,000 square feet of digital signage. Adjacent to 10 casinos and more than 60 restaurants, the digital canopy is 1,500′ long and sits 90′ above a pedestrian mall. Passersby can view a light and audio show by Viva Vision day and night, and a zipline operates the canopy's length.
"Our affiliation with the Fremont Street Experience renovation is a real testimony to the reputation that Federal Heath has established through our many years of serving the Las Vegas community," says Sid Rasnick, president and CEO of Federal Heath.
The $30 million project includes a screen seven times brighter than the original and four times sharper, making it vivid even during daylight hours, a first in the canopy's history. The new digital canopy also allows rainwater to pass through the modules and provides airflow to accommodate the area's heat.
"Watchfire's dealer partners are the cornerstone of our success, and our annual awards program recognizes their outstanding work in imagining and building beautiful and effective digital advertising," adds David Warns, Watchfire's vice president of on-premise sales. "The awards become more competitive every year as the industry matures and new digital capabilities are introduced. We congratulate Federal Heath and all of the 2020 award winners."
Watchfire Signs established the awards program in 2014 to recognize Watchfire dealer partners who best showcase outdoor digital advertising capabilities. The sixth annual awards recognize on-premise signs installed from Jan. 1, 2019 to Aug. 31, 2020, displaying excellence in design, legibility of digital messages, and advertising effectiveness.
View a complete list of winners here.