News
Watchfire Named AVIXA Certified Provider
Watchfire will host an initial course Aug. 15 & 16 at its Danville, Illinois, location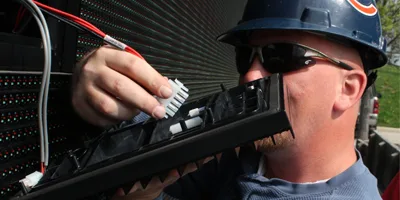 (Image courtesy Watchfire)
Watchfire, a provider of LED displays, has been named an official AVIXA Certified Technology Specialist (CTS) Renewal Unit (RU) Provider.
This designation allows AV professionals around the world holding AVIXA's CTS credential to earn renewal units towards their certification by completing specific Watchfire education programs.
AVIXA CTS professionals are certified to have demonstrated audiovisual knowledge and/or skills, adhere to the CTS code of ethics and conduct, and maintain their status through continued education.
"The AVIXA certification is another way that Watchfire is demonstrating its commitment to the Pro AV community, offering both CTS Renewal Units for completing our class and CTS-D Renewal Units," says Brian Smith, Pro AV sales director at Watchfire. "These classes are open to anyone who wants to know more about Watchfire Pro AV and grow in confidence to recommend Watchfire solutions."
The initial course, "Watchfire Pro AV Design and Installation Support," will be offered as part of Watchfire's Service & Support Team Training on Aug. 15 and 16 at its Danville, Illinois, location. The second day of this two-day course will have a dedicated focus on Pro AV, which is designed to help system integrators understand all aspects of designing and implementing a Watchfire dvLED system, including best practices for mounting, power, and long-term support and maintenance to ensure years of reliable operation.
There is no cost to attend. Register here.