News
Vantage Apparel Joins ShareShip by Cutter & Buck to Expand Contract Decoration Offering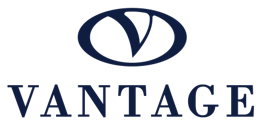 (Image courtesy Vantage Apparel)
Vantage Apparel, a branded apparel and fulfillment provider, joins Cutter & Buck's ShareShip program. This offers distributors access to Vantage's decoration services with free inbound freight to any of Vantage's three facilities: Vantage East (New Jersey), Vantage Central (Missouri), and Vantage West (California).
Rob Watson, Vantage's chief experience officer, says, "With eCommerce, fulfillment, and drop ship programs on the rise, it's important that customers partner with Vantage to offer a multi-brand/vendor, single decorator approach to save time and effort."
The ShareShip program lets Cutter & Buck customers order apparel online and have it shipped free to Vantage. In addition to Cutter & Buck, the apparel company offers free inbound freight from Sanmar, alphabroder, and S&S Activewear.
To add Vantage Apparel to a Shareship account, email [email protected] and request which Vantage facilities you'd like added. When ordering online from cutterbuck.com, orders will ship the next day to your selected facility.
Learn more about Vantage's contract decoration services here.