News
Vantage Apparel Introduces New Digital Team to Support Connectivity
The team focuses on digital channels including web stores, eCommerce, and order integration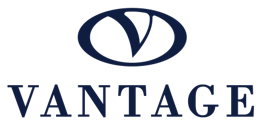 (Image courtesy Vantage Apparel)
Vantage Apparel, a branded apparel and fulfillment provider, announces its newly formed digital team to support the growing need for on-demand, eCommerce opportunities, and order integration.
According to Vantage, the pandemic has dramatically impacted the promotional products industry—some companies seeing losses upwards of 85%. But many online customers either remained flat or saw growth in sales.
"That's because eCommerce strategies require less overhead, faster turn times, and the ability to shift with demographic and geographic demands," says Rob Watson, Vantage's chief experience officer. "At Vantage, we're committed to ensuring our customers' online success and helping to regain lost revenue through digital channels like web stores, eCommerce platforms, and direct order integration."
In concert with the Vantage account representative, the digital team works with distributors to offer strategies for their online business.
The new digital team includes:
Bryan Vaughn, business development manager, internet accounts
[email protected]
Danielle Olszewski, web store and digital revenue manager
[email protected]
Samantha Santana, eCommerce program manager
[email protected]
"Our entire Vantage Team is working collaboratively to ensure the proper level of support and care. We think this is the right thing to do for our customers and their future success," says Ira Neaman, Vantage Apparel's president and CEO.