News
Vantage Apparel Announces Two Executive Hires
Fred Durand and Chris Alfano return in strategic C-level roles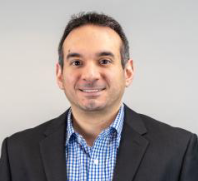 Christopher Alfano, chief digital officer (CDO)
Vantage Apparel, a provider of custom logo apparel and fulfillment, announces the return of Christopher Alfano, an 11-year industry veteran, to the organization as its new chief digital officer (CDO). Alfano rejoins the Vantage team after two years with the top 40 distributor, AIA Corporation.
Over his impressive career, Alfano has distinguished himself as a driving force in the digital transformation and modernization of operational systems and infrastructure. In his initial nine years at Vantage, Alfano served as chief technology officer, responsible for modernizing their ERP system and spearheading the critical shift toward more effective and efficient digital processes.
Alfano says, "I'm incredibly excited to return to Vantage Apparel and contribute to the ongoing digital transformation. I aim to use my experience and expertise to enhance our e-commerce capabilities, deepen our partnerships, and support our distributors with more robust and seamless integrations. It's an exciting time for Vantage, and I'm thrilled to be part of it."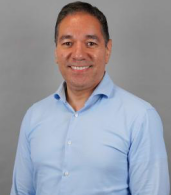 Alfano joins Fred Durand, Vantage's chief operating officer, who was brought back earlier in the year to head up all production, sourcing, IT, customer service, and digital operations teams. Fred's first run with Vantage included a nine-year tenure and put him at the forefront of several leadership roles, including director of customer service and VP of e-commerce.
Over the last 15 years, Durand has held C-level positions outside of the promotional products industry, leading operations, and e-commerce for global consumer goods brands.
"The recent hires are in line with Vantage's commitment to bolstering its digital capacities in response to the evolving needs of the industry. Chris' experience and innovative leadership will now be channeled into enhancing Vantage's e-commerce platforms, streamlining distributor integrations, and cultivating strategic partnerships through their newly established Digital Sales Operations team," remarks Vantage Apparel President Ira Neaman.
Neaman continues, "Fred has a strong technology background, experience running large-scale manufacturing operations, and a passion for fostering excellence throughout an organization. In his first six months, he implemented significant process enhancements to give our service and operations teams more visibility to real-time information, access to technology benefits, and ultimately an overall better order experience."