News
Unifi Recognizes Customers Supplying Critical Products During COVID-19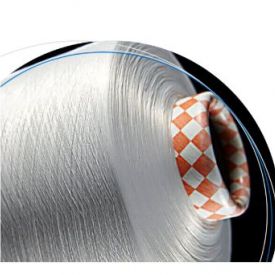 The company says its customers are producing masks, gowns, and other personal protective equipment. (Image: www.unifi.com)
Unifi Inc. takes the time to recognize the work its customers are doing in supplying critical products to first responders, medical personnel, and military in need. The company says its customers are producing masks, gowns, and other personal protective equipment.
"We have customers actively engaged in the fight against COVID-19," says Tom Caudle, Unifi's president and chief operating officer. "We're proud that our company is playing a part in that fight by providing the fiber they need."
Unifi customer, Contempora Fabrics, based in Lumberton, North Carolina, usually supplies fabric for baseball uniforms this time of year. During this season, it shifted focus to the production of medical masks and gowns. The factory using Contempora's fabric is located in Pennsylvania and owned by Fanatics, a sports gear producer. The repurposed fabric is 100% polyester sourced from Unifi's operations in Yadkinville, North Carolina.
"We're honored that our fabric is able to help the medical staff, first responders, and military personnel who are putting their lives on the line every day to combat the COVID-19 outbreak," says Ron Roach, president of Contempora Fabrics.
Phenix Engineered Textiles, based in South Carolina, supplies elastic strapping for face masks. Unifi provides the fiber to Phenix Engineered Textiles, and the yellow yarn for the yellow straps is dyed in Unifi's dyehouse in Reidsville, North Carolina.
"We've had to ramp up production to keep up with the demand," says Rod Grandy, CEO of Phenix Engineered Textiles. "Unifi is a vital part of our business, and it would be difficult to keep pace with heightened demand without such a reliable partner."
Caudle adds, "I also want to recognize and thank our hard-working employees for their efforts, especially during these unsettling times."
For more information on Unifi, visit www.unifi.com.