News
Trotec UK Hosts 3-Day Virtual Event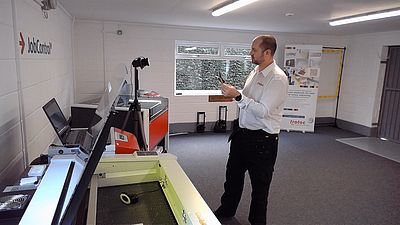 (Image: Troteclaser.com)
Trotec UK, a laser engraving systems manufacturer, hosts Trotec UK Live – Virtual Exhibition from Jan. 26-28.
The event offers 17 sessions covering various topics, split into morning and afternoon blocks over three days. Attendees can expect live demonstrations, hints and tips, finance talks, and design inspiration.
Registrants will automatically receive reminders for each session. Some topics slated for the event include:
Expanding Your Product Portfolio with a Rotary Attachment
Financing a Laser Machine
Photographic Engraving Masterclass
Trotec Materials Workshop
Galvo vs. Plotter
The sessions are interactive, with the opportunity to ask questions.
Find the full event schedule and registration form here.