News
Tiger Group Conducts Nov. 12 Auction Featuring Screen Printing and Embroidery Equipment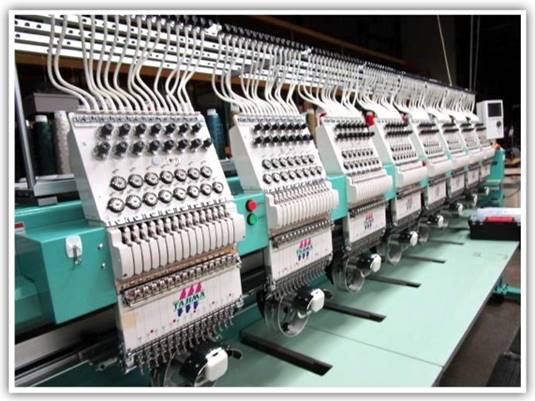 (Image: Tiger Group)
Tiger Group, a provider of valuations, disposition services, capital infusions, and operational expertise, conducts an online auction on Nov. 12. The auction features textile embellishment and warehouse equipment, blank inventories of apparel and hard goods, and intellectual property of a wholesale supplier of custom-designed promotional products for the giftware and tourism industries.
The offering of manufacturing assets from the company's 72,000-square-foot Kent, Washington facility includes M&R screen printing machines; embroidery machines from Hirsch, Tajima, and Barudan; Amscomatic folders; dryers, and pad printers.
Blank inventory up for bid includes T-shirts, sweatshirts, fleece wear, jackets, hats and caps, socks, mugs, water bottles, totes, and various other apparel and gift items. Bidders will also vie for intellectual property from the 65-year-old company, including contracts, artwork and graphics, customer lists, and website URLs.
"This is a fantastic opportunity to purchase well-maintained screen printing, embroidery, and pad printing machinery and peripherals," says John Coelho, senior director of Tiger Group's commercial and industrial division. "Screen printers and others in the textile and apparel embellishment industry—along with any company seeking over-the-road rolling stock, material handling equipment, plant support, and office FF&E—will be interested in this unique opportunity to purchase exceptionally clean equipment that is perfect for supporting existing operations or startups. The many available M&R screen printing machines have had comprehensive scheduled and preventative maintenance, with all replacement parts purchased directly from the manufacturer."
Online bidding at SoldTiger.com commences at 10:30 a.m. PT on Nov. 5 and closes at 10:30 a.m. PT on Nov. 12. All bidders are required to register before the sale.
Inspections of the assets are available on Nov. 11, by appointment only. To arrange an appointment or get additional information, contact John Coelho at 617-523-5866 or jcoelho@tigergroup.com.