News
THE NBM SHOW Breakaway Sessions Names Panelists
The digital event takes place on May 20.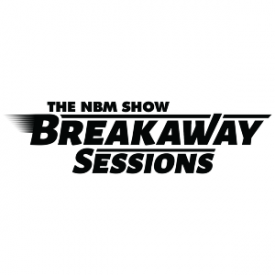 Get the critical information you need to weather the current storm and strengthen business operations.
THE NBM SHOW Breakaway Sessions, an online exhibit and educational event, aims to teach attendees about a variety of business and educational topics geared toward the graphics market.
On May 20, Session #1: Let's Get Back to Business! kicks off with a panel discussion hosted by GRAPHICS PRO executive editor Cassie Green. Green will talk to industry leaders about everything related to your business, from markets and products ripe for new business to loans, leasing, and supply-chain issues. The following panelists will join her:
Mike Dean, VP of Sales & Marketing, Epilog Laser
David Lopez, Product Manager, Epson America
Warren Knipple, President, Trotec Laser
David Gross, President, Condé Systems
Josh Ellsworth, Senior Vice President, Dealer & Enterprise Sales, STAHLS'
Mark Granberry, President/CEO, GSG
Ken Martin, Managing Director, CIT