News
The Embroidery Coach Hosts Embroidery Webinar June 2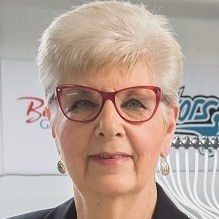 Joyce Jagger, also known as The Embroidery Coach, hosts a webinar on June 2 at 8 p.m. ET titled Building A Virtual Embroidery Business!
In the session, Jagger takes attendees through training to learn how to move forward and work with customers in a safe environment while building a virtual embroidery business.
"In this new economy, you are going to have to pivot your business to work better and be up to date," says Jagger. "This crisis has changed the way that we are all going to have to do business and work with our customers."
Register for the evening event here.