News
Ted Stahl Remembers Business Partner, Friend David Stone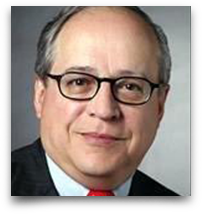 In a recent post to Ted Stahl's blog, Ted announces the passing of GroupeSTAHL board member David Stone.
"David is a longtime friend, business partner, and respected member of the GroupeSTAHL board of directors since 2005. I feel extremely grateful to have known and worked with David for so long," Ted writes. "He was always appreciated for his abilities to hammer out a strong contract, analyze complicated problems, and come up with intelligent solutions. His foresight and perseverance made him the hero of many situations."
"In addition to looking out for our family business, David and Norma became real friends to Ted and I," Mary Stahl, Ted's wife, writes. "We are thankful to know such a brilliant, kind, and thoughtful man. God bless you, David, and know you will always be in our hearts and our memories forever."
The pair send their condolences to Stone's wife Norma and their children.
"David was truly the heart of the company, a mentor, advisor, and trusted partner. He will be missed," Ted concludes.