News
SwissQprint America Appoints New President
Erik Norman is now the new president of swissQprint's North American subsidiary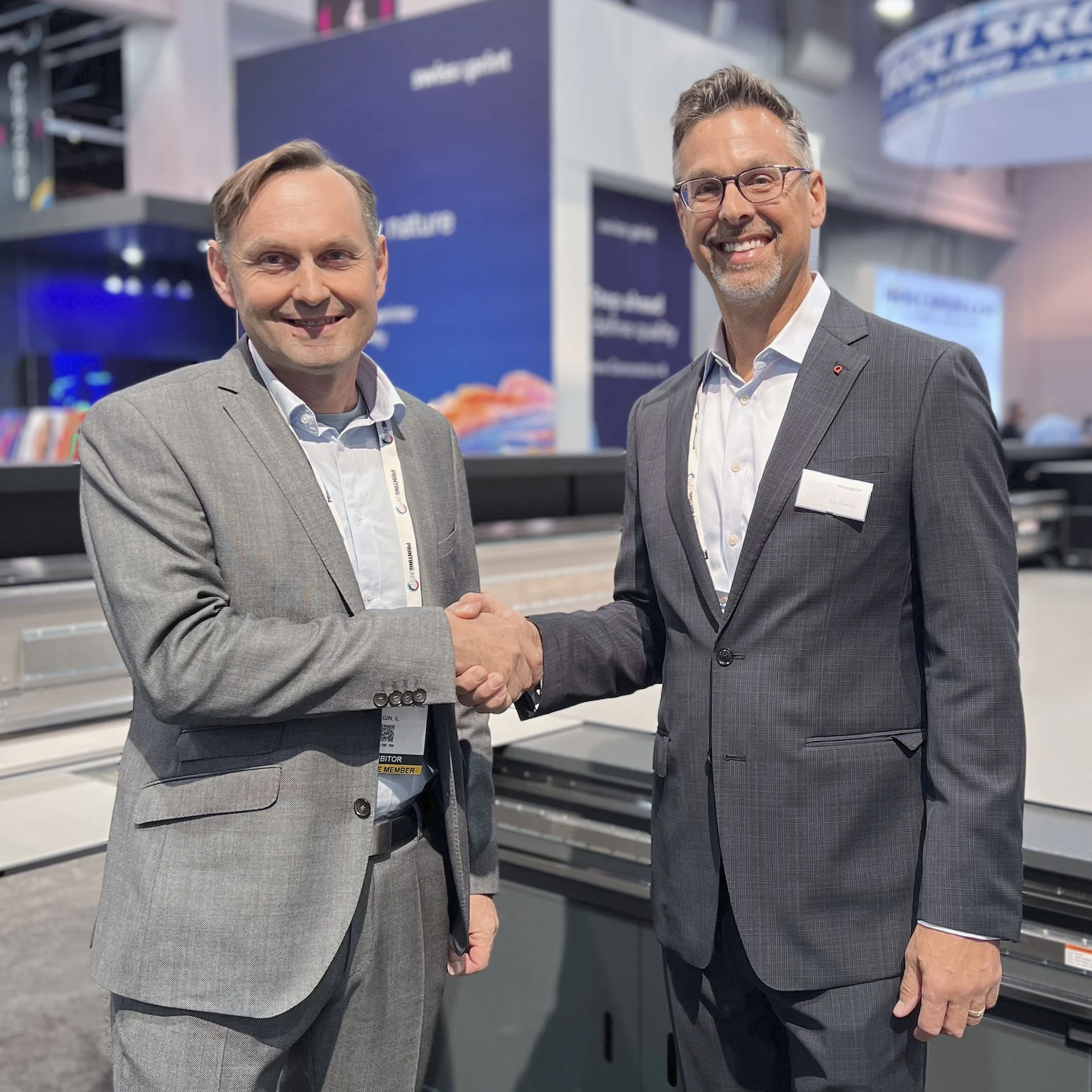 SwissQprint CEO Kilian Hintermann (left) and Erik Norman, new president of swissQprint America. (Image courtesy swissQprint)
swissQprint announces the appointment of Erik Norman as the new president of swissQprint America, the North American subsidiary of the Swiss manufacturer of large-format printers.
"We are pleased to have Erik on board," says Carmen Eicher, chief sales and marketing officer at the swissQprint headquarters in Switzerland and former president of the U.S. subsidiary. "His wealth of experience will be highly beneficial, both for our customers and our organization."
Norman has spent most of his career within the print and print-related markets. He is said to have globally walked in the distributor, manufacturer, and print service provider shoes. According to the company, thanks to the various roles he has held and markets he has served, he has a diverse perspective on the print industry, its different technology services, and how these meet ever-changing market and user demands.
At swissQprint America, Norman will head a team of 16 experienced staff in service, application, sales, and administration, serving the U.S. and the Canadian markets. "I am very excited to be working with the swissQprint America team and applying my prior experiences to help them flourish and grow," states Norman. "What really motivated me is their focus and dedication to creating great client and employee experiences — essential values for success."