News
Sublimation101 Hosts In-Person Creative Studio Workshop
The two-day workshop will cover sublimation and offer design lessons in Creative Studio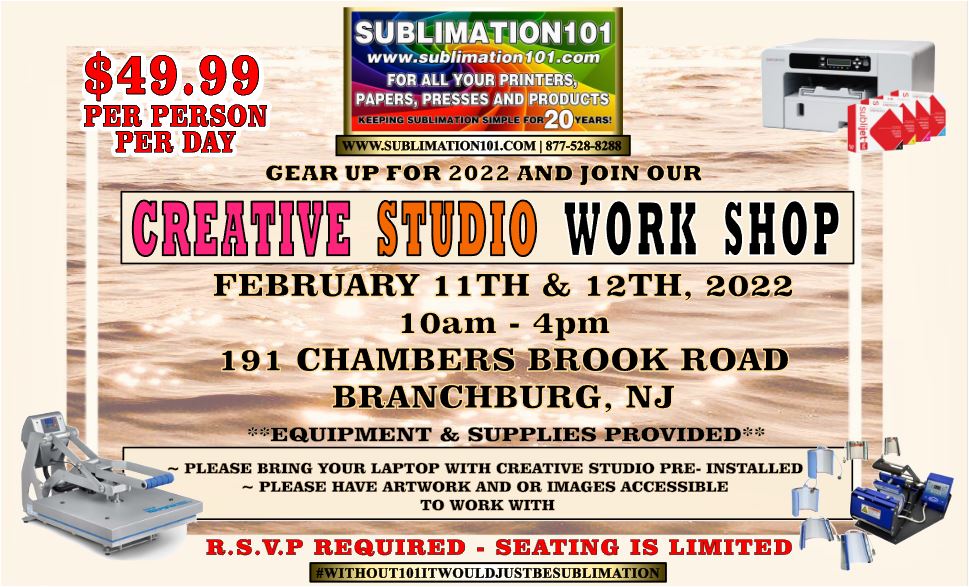 (Image courtesy Sublimation101)
Sublimation101 announces it will host an in-person workshop on Feb. 11 and 12 from 10 a.m. to 4 p.m. ET at its head office in Branchburg, New Jersey.
The workshop will focus on sublimation and include design lessons in Creative Studio. The company will provide equipment and supplies. However, attendees must bring their laptops with Creative Studio pre-installed and have artwork or images ready to work with for the training.
Registration is $49.99 per person per day.
Attendees are required to RSVP as seating is limited. To reserve a seat, call 1-877-528-8288.