News
Sublimation101 Hosts Holiday Open House Event

(Image courtesy Sublimation101)
Sublimation101 announces a holiday open house event, set for Sept. 26-27 from 11 a.m. to 4 p.m. ET each day.
This outdoor event will showcase the "hottest items" for the upcoming holiday season, according to Sublimation101 account executive Michael Kaminsky.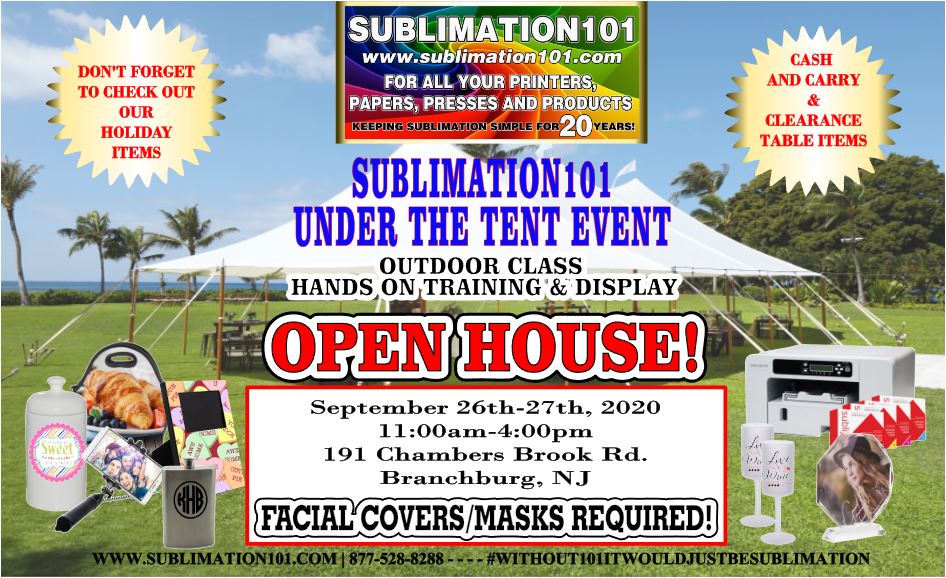 Attendees can expect a full display, "trade show style," with presses set up and printers ready to answer any questions. The event will also feature a "cash and carry tent" with items on clearance.
There is no RSVP required, but masks are a must, as well as social distancing. Each attendee's temperature will be taken upon arrival.
The event takes place at the company's headquarters located at 191 Chambers Brook Road Branchburg, New Jersey.