News
Sublimation101 Hosts 2-Day Event June 25-26
Attendees can get a hands-on look at sublimation equipment and supplies

(Image courtesy Sublimation101)
Sublimation101, a provider of printers, papers, and products for the sublimation industry, hosts Event Under the Tent on June 25-26.
This month's Event Under the Tent features two training tents and a display tent (one for drinkables and the other for flat press). In addition, attendees can see finished samples up close and get tours of the Sublimation101 showroom.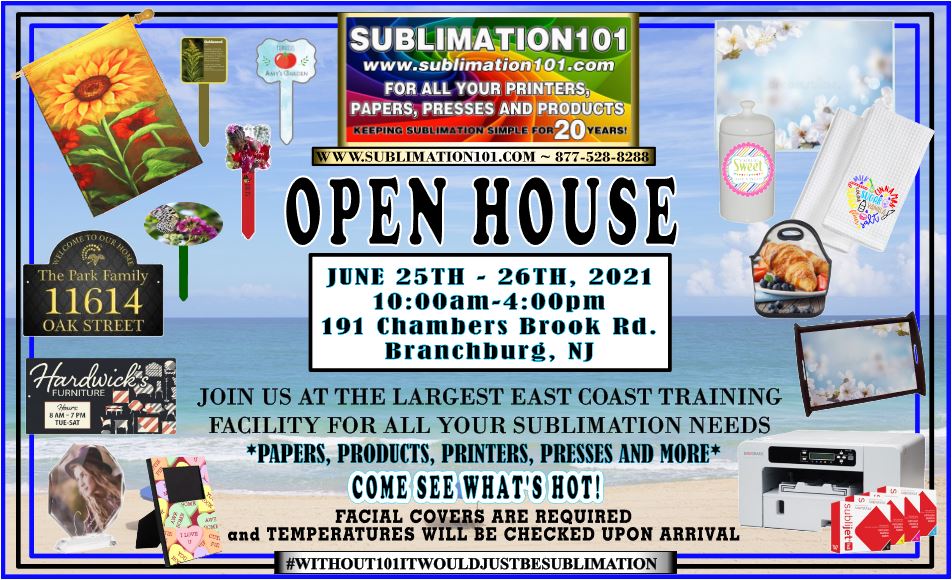 According to Michael Kaminsky, account executive for Sublimation101, the event will feature all-day flat press and mug press demonstrations, and attendees can purchase items to take home.
The event runs from 10 a.m. to 4 p.m. on both days and takes place at the company's corporate headquarters, located at:
191 Chambers Brook Rd
Branchburg, NJ
Those interested can purchase discount hotel rooms at the Residence Inn by Marriott Bridgewater Branchburg for $129. Contact Heather or Kelly at 908-725-9812 and mention the Sublimation101 event.