News
Stahls' Prints NFL Draft Jerseys for Ninth Year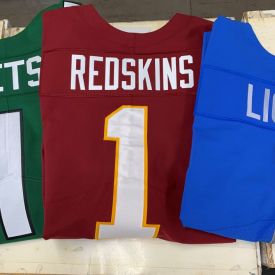 (Image: tedstahl.com)
Since 2012, Stahls' has heat printed jerseys at the NFL Draft. In past years, the company has partnered with Nike, working behind the scenes to print jerseys featuring each draft pick's name on-demand. The company uses a heat press, Nike jerseys, and precut names. As soon as the pick is determined, Stahls' receives the information via headset and prints the custom jersey backstage.
Last year in Nashville, Tennesee fans walked the jersey on stage to hand to NFL Commissioner Roger Goodell. This year was a little different.
The 2020 NFL Draft, scheduled to take place in Las Vegas April 23–25, was broadcast from Commissioner Roger Goodell's home in New York.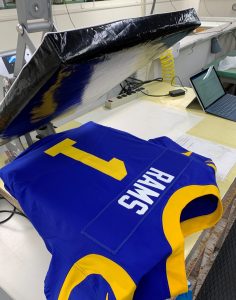 The entire process took place virtually with fans watching from their homes. However, Stahls' still played a role in making custom jerseys.​
On behalf of Nike, Stahls' supplied the NFL Commissioner with a #1 jersey for each of the 32 teams represented in the draft. Goodell held up the jersey as each pick was announced. As soon as the names were shared, Stahls' printed a personalized jersey for the newly drafted NFL player and shipped it directly to them.
2020 marks the ninth year Stahls' has printed personalized NFL draft jerseys.
For more information, visit www.stahls.com/home.