News
S&S Activewear Acquires Technosport Canada
The procurement of the 100% Canadian-owned company is S&S Activewear's third acquisition since 2010. 
This article is from our older website archives. Some content may not be formatted or attributed properly. Please
Contact Us
if you feel it needs to be corrected. Thank you.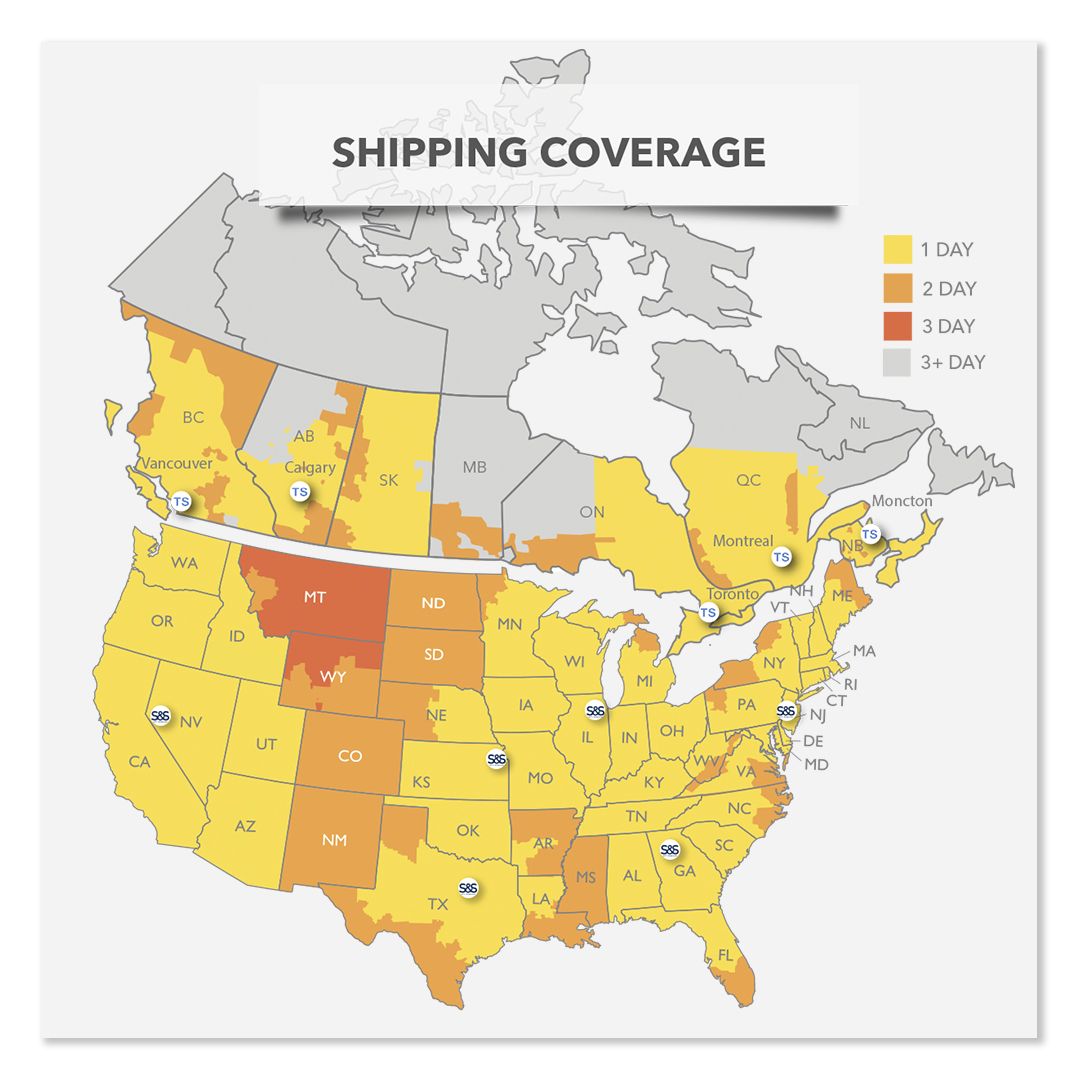 Shipping coverage (Image courtesy S&S Activewear)
BOLINGBROOK, Ill.-Illinois-based imprintable apparel distributor S&S Activewear announces the acquisition of Technosport Canada, a distributor of promotional and corporate activewear clothing.
The procurement of the 100% Canadian-owned company is S&S Activewear's third acquisition since 2010.
In 10 years, S&S Activewear has grown from a single location to a nationwide operation with 1,800+ employees and more than 3.5 million square feet of warehouse space in six distribution centers across the U.S. After collaborating and sharing ideas for over a decade, the S&S and Technosport teams say the acquisition was "seamless" and "organic."
"We identified Technosport as an opportunity to expand across the border," says Frank Myers, S&S's chief operating and financial officer. "We're excited to inherit such a talented team and look forward to building on the success they've already achieved."
S&S says through its support, Technosport will be able to provide a more extensive product offering to Canadian customers.
"We've been friends with the S&S team for a very long time, and chose them for this partnership, because like us, they are a family-owned business with the same company values," says Luc Beauchamp, president of Technosport. "Our employees and our customers have always been our number one priority. The Technosport leadership team will continue to operate in the business alongside S&S, and we'll be able to offer even more retail-inspired products to our loyal customers."
S&S says it admires Technosport's family-driven, retail-brand approach to the wholesale apparel industry and doesn't plan to change it. S&S will support Technosport's existing model with its brand offering and streamlined operations.
Myers adds, "We see a lot of ourselves in Technosport's history, growth, and dedication to its people. We share many of the same core values and plan to carry the Technosport spirit into the new partnership."
The news comes after a year of significant changes for S&S. In February, West Coast operations relocated to an 800,000-square-foot distribution center in Reno, Nevada. In September, the company expanded its Midwest presence with a 750,000-square-foot sustainability-focused distribution center in Lockport, Illinois.
For more information, visit www.ssactivewear.com.