News
SBA Gives Out Nearly $390 Billion to Small Businesses
The agency disbursed the economic relief to nearly 4 million small businesses and nonprofits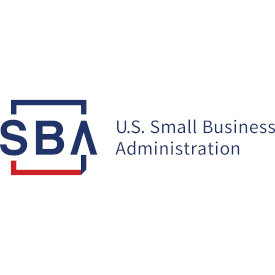 (Image: www.sba.gov)
The Small Business Administration (SBA) announces it has disbursed approximately $390 billion to nearly 4 million small businesses and nonprofits through the COVID-19 Economic Injury Disaster Loan (EIDL).
The COVID-19 EIDL, which was often used for critical business operations such as making payroll, is said to have helped small businesses power historic economic growth. In the first three quarters of 2021, small businesses with fewer than 50 employees created 1.9 million jobs, the fastest nine-month start in any year on record.
"The SBA has delivered historic economic relief to millions of America's small businesses through the COVID-19 Economic Injury Disaster Loan program," says SBA Administrator Isabella Casillas Guzman. "President Biden believes we can deliver government services and ensure critical relief gets into the hands of those who need it the most with equity, speed, and certainty. We delivered on his vision by revamping the COVID-19 EIDL program to expand the delivery of low-interest, flexible loans to meet the continued needs of small businesses for financial relief so they could recover."
She continues, "At the same time, we enhanced anti-fraud measures to protect taxpayer dollars and ensure that funds benefited those Congress intended to help. Nearly 90% of loans went to small businesses with 10 employees or less, which tend to include the hardest-hit and most underserved populations. The hardworking team members of the SBA and the Biden-Harris administration will continue to use every tool at their disposal to support small business owners."
Helping hard-hit small businesses
According to the agency, Guzman made it her top priority to deliver relief quickly and equitably, make COVID-19 EIDL more flexible, and streamline the application process.
Under Guzman's leadership, the SBA:
Eliminated an over 1 million applicant backlog
Instituted changes to increase loan processing volumes
Established a 30-day exclusivity window
Increased the COVID-19 EIDL cap
Implemented deferred payment periods
Expanded eligible use of funds
Instituted practices to reduce fraud