News
Shutterfly to Acquire Spoonflower for $225 Million
The personalized products retailer adds Spoonflower's wallpaper, fabric, linens, bedding, and other home decor soft goods to its product lineup

Shutterfly, a digital retailer and manufacturing platform for personalized products, announces an agreement to acquire Spoonflower in an accretive acquisition for approximately $225 million of enterprise value subject to certain working capital and other adjustments.
The acquisition allows Shutterfly to serve the home decor marketplace more broadly by adding Spoonflower wallpaper, fabric, linens, bedding, and other home decor soft goods to its product lineup. The purchase also connects Shutterfly's 21 million active users to Spoonflower's artists and design community. The acquisition, which is subject to regulatory approvals and customary closing conditions, is expected to close in the third quarter of 2021.
"We are excited to welcome Spoonflower to the Shutterfly family of brands," says Hilary Schneider, CEO of Shutterfly. "Millions of consumers use Spoonflower to make and upload their own designs on premium fabric, wallpaper, and home decor, ignite their entrepreneurial spirit by launching small businesses, or express their personal style by shopping the marketplace of more than one million designs … Spoonflower has also experienced explosive growth over the last 18 months amid the thriving DIY consumer movement. It's a highly complementary strategic fit for Shutterfly and a win-win for consumers, employees, and members of our creative community alike."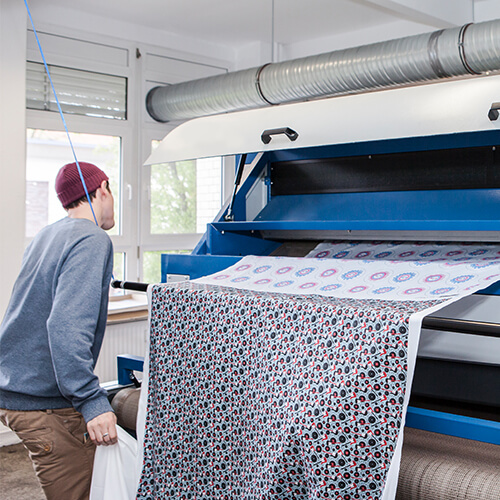 Based in Durham, North Carolina, and with an international office in Berlin, Germany, Spoonflower offers custom, print-on-demand fabric, wallpaper, and home decor designed by global independent artists. In addition to artists, Spoonflower's community includes makers, consumers, interior designers, and small business owners. The acquisition follows a year of record revenue growth for Spoonflower, which boasts more than one million designs.
Schneider adds, "The Research Triangle Park (RTP) area — the tech hub encompassing Raleigh, Durham, and Chapel Hill, NC — is also home to a talented workforce and entrepreneurial culture. We are excited to have a growth hub in RTP for further expansion across Shutterfly."
With 3.3 million unique creatives and 4,000 new designs uploaded on average per day, this acquisition builds upon the creative economy, a $2.25 trillion industry. According to Coresight Research, makers are a fast-growing segment driven by the massive increase of creative professionals using online platforms to market and sell unique designs across various products.
"Shutterfly is truly our perfect match," says Michael Jones, CEO of Spoonflower. "Not only will Spoonflower now enable Shutterfly consumers to buy artists' customized design creations in addition to personalizing their own, but we will also unlock the ability to reach new audiences and scale the small businesses of our incredible creative community thanks to Shutterfly's manufacturing expertise and expansive customer reach. We're simply thrilled to be joining the Shutterfly family."
Spoonflower retains its brand, culture, and team structure. Jones continues to lead Spoonflower, reporting to Schneider, CEO of Shutterfly.