News
ShopWorks Focuses on Better Production in Next Webinar
Tune in on April 6 at 2 p.m. ET to learn the top 5 steps for better production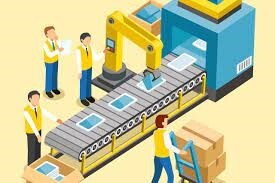 (Image courtesy ShopWorks)
ShopWorks hosts a webinar titled "Top 5 Steps for Better Production" on April 6 at 2 p.m. ET.
Hosted by industry veteran Jay Malanga, he will walk attendees through the top 5 steps they can take to minimize labor and increase efficiency on their production floor using the company's OnSite software:
Better design management
Real-world production scheduling
Shop-floor tools and accountability
Better communication between departments
Easy management analytics
According to the company, if you are concerned about increasing labor costs or improving production, then this is a "must-attend" webinar.