News
Shopmonkey, Tint World Enter Partnership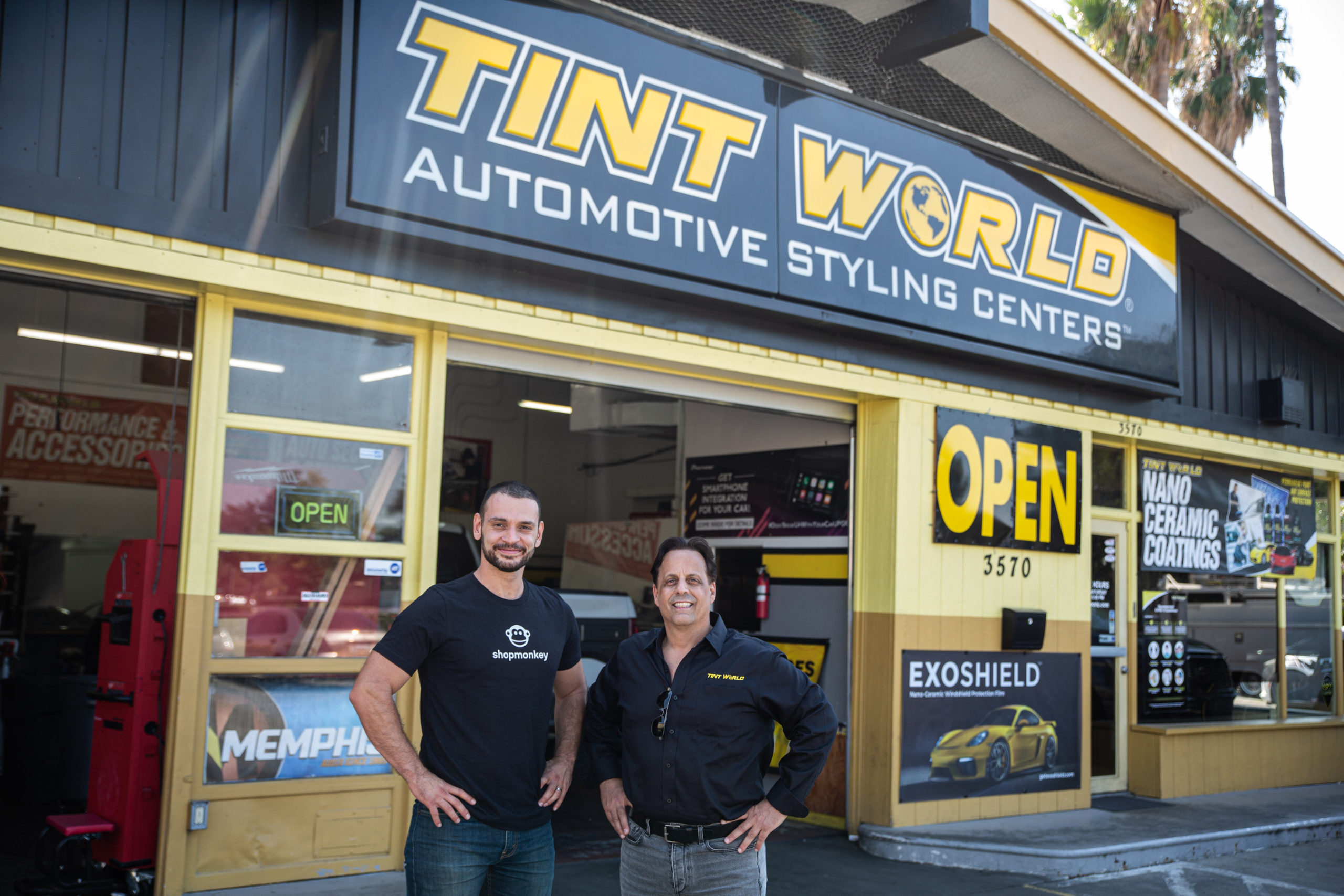 Pictured L-R: Shopmonkey CEO and founder Ashot Iskandarian and Tint World president and CEO Charles J. Bonfiglio. (Image courtesy Tint World)
Shopmonkey, a San Jose, California-based software company serving the automotive industry, and Tint World Automotive Styling Centers, an auto accessory and window tinting franchise, announce an enterprise partnership that equips Tint World franchisees with auto shop management software.
"Shopmonkey is transforming the auto service industry," says Charles J. Bonfiglio, president and CEO of Tint World. "We recognized an opportunity to support our franchisees with technology that will allow them to streamline their operations, giving them more time to focus on delivering the high-quality products and service that Tint World is known for."
With Shopmonkey's cloud-based shop management software, franchise owners at 80 Tint World locations across the United States can streamline daily tasks by automating scheduling, inventory, payment processing, and communications in one platform.
According to Shopmonkey's website, the software is made for auto, motorcycle, bicycle, and marine repair shops, as well as auto detail, tint, and wrap shops.
Ashot Iskandarian, CEO and founder of Shopmonkey, says, "This is an opportunity for us to help them maintain the highest standard of franchisee support and continue the growth and expansion that the company has enjoyed to date and into the future."
Jeff Stark, COO of Tint World, adds, "We're confident that this partnership offers our franchisees extraordinary benefits that are easy to implement and will deliver immediate returns."
Pictured L-R: Shopmonkey CEO and founder Ashot Iskandarian and Tint World president and CEO Charles J. Bonfiglio. (Image courtesy Tint World)