News
SGIA Announces 2020 Sustainable Business Recognition Program Award Recipients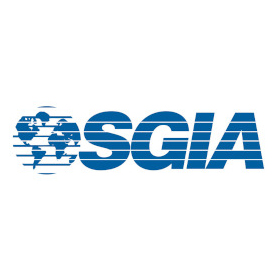 In honor of the 50th anniversary of Earth Day, the Specialty Graphic Imaging Association (SGIA) announced its award recipients for the 2020 Sustainable Business Recognition Program. This award is given to those companies that implemented sustainable business practices in 2019 in accordance with the UN Sustainable Development Goals (SDGs) to optimize their contribution to a sustainable future.
SGIA created the program to recognize companies that document specific initiatives that contribute to this mission. All applications are reviewed and recommended for award designation by SGIA's Advisory Council on Sustainability, Safety, Health and Personnel in January each year.
The UN Sustainable Development Goals are a collection of 17 goals and 169 targets that serve as a universal platform for monitoring impact and harmonizing sustainability initiatives. The identified SDGs expand upon the original Three Pillars of Sustainability—People, Planet, Profit—to be more descriptive and action oriented. The purpose of these goals is to eradicate the world's most devastating challenges.
While the U.N.'s list includes 17 goals, the SGIA encourages its member companies to focus on these three: good health and well-being; decent work and economic growth; and responsible production and consumption.
The 2020 Sustainable Business Recognition Program Award Recipients are:
Platinum Award:
PRS Permacel Private Ltd.
Gold Award:
Empire Screen Printing Inc.
The Bernard Group
Silver Award:
Albert Basse Associates Inc.
Global Products, Inc.
Impact International Pty. Ltd.
Lawson Screen & Digital Products
LEM Products Inc.
NAU Printing Services
Night Owls Print
North Georgia Promotions
Packsize International
The Intelligence Group
Triple Stamp Press
Vycom Corporation
WS Display
Wythken Printing
"Businesses have an extraordinary opportunity and responsibility to make a positive impact on sustainability," says Marci Kinter, SGIA vice president of government affairs. "We encourage our industry to follow these best practices and are extremely proud and continuously impressed with the impact that these companies have made, and continue to make, in this space. We applaud all of these companies for their efforts towards this cause and are pleased to present them with this prestigious award."
Those interested in applying for next year's program can click here for more information and a link to the application.