News
Session #1 of THE NBM SHOW Breakaway Sessions Available On-Demand
The virtual event is available for viewing until June 19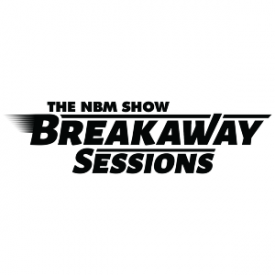 Get the critical information you need to weather the current storm and strengthen business operations.
After a successful online event, THE NBM SHOW Breakaway Sessions, Session #1: Let's Get Back to Business! is now available on-demand.
Registrants can explore interactive exhibits featuring a variety of manufacturers and suppliers, and tune in to online class presentations through June 19.
About 3,500 industry professionals registered for the event, with high attendance in the online video classroom presentations. Attendees and exhibitors enjoyed Session #1 and found it was helpful as we all get back to business.
Bryan, an attendee, wrote: "Good work, guys! This platform works pretty seamlessly. The UI is intuitive, and most of all, it gets us all together again!"
Another attendee, Julie, wrote: "I want to look at some of the sessions again; they were very good with lots of good information."
Vincent Villescas, with Imaging Spectrum, an exhibitor at the event, wrote: "Congratulations on the Breakaway Sessions! Everything ran smoothly, and we were very happy with our turnout. This was a great event from end to end."
Pattern Room, an exhibitor, wrote: "We're so pleased NBM has been able to pivot and create a virtual industry space during these very challenging times."
THE NBM SHOW Breakaway Sessions continue on June 24 from 10 a.m. to 7 p.m. ET. Session #2: Looking for New Opportunities? START HERE! is geared toward those who are new to the business and shops looking to branch out and find new profit centers in the awards, engraving, signage, digital printing, and apparel decorating markets.
As of press time, Title Sponsors for the event include Roland DGA, SAi, Conde, and SanMar. Presenting Sponsors include ASI, IT Supplies, ITNH Inc., JDS, Mimaki, PDS Equipment, ShopWorks, Melco, and STAHLS'.
In the coming weeks, THE NBM SHOW will announce more sponsors, exhibitors, and presentations.