News
RSA Announces New Website Design and Resources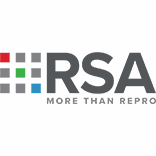 Denver, Colorado-based Reprographic Services Association (RSA) announces a new interactive website that works to present exciting options for its current member companies.
On the new site, members can conduct ongoing discussions in specialized communities on a wide range of business topics targeted for owners, young professionals, and sales/marketing. The website also includes access to industry announcements and events.
Kevin Howes, executive director of RSA, says, "This new website will go the distance in creating the perfect business focal point that supports the evolution of the RSA member companies we serve. These days, it's important to provide digital print service providers with the information they need quickly, accurately, and, most importantly, from their peers so they may meet the challenges presented in today's marketplace."
For more information about RSA, visit www.rsaorg.com.