News
Rowmark Receives Product Awards
Three of Rowmark's products were chosen as winners in the 'Best New Product' category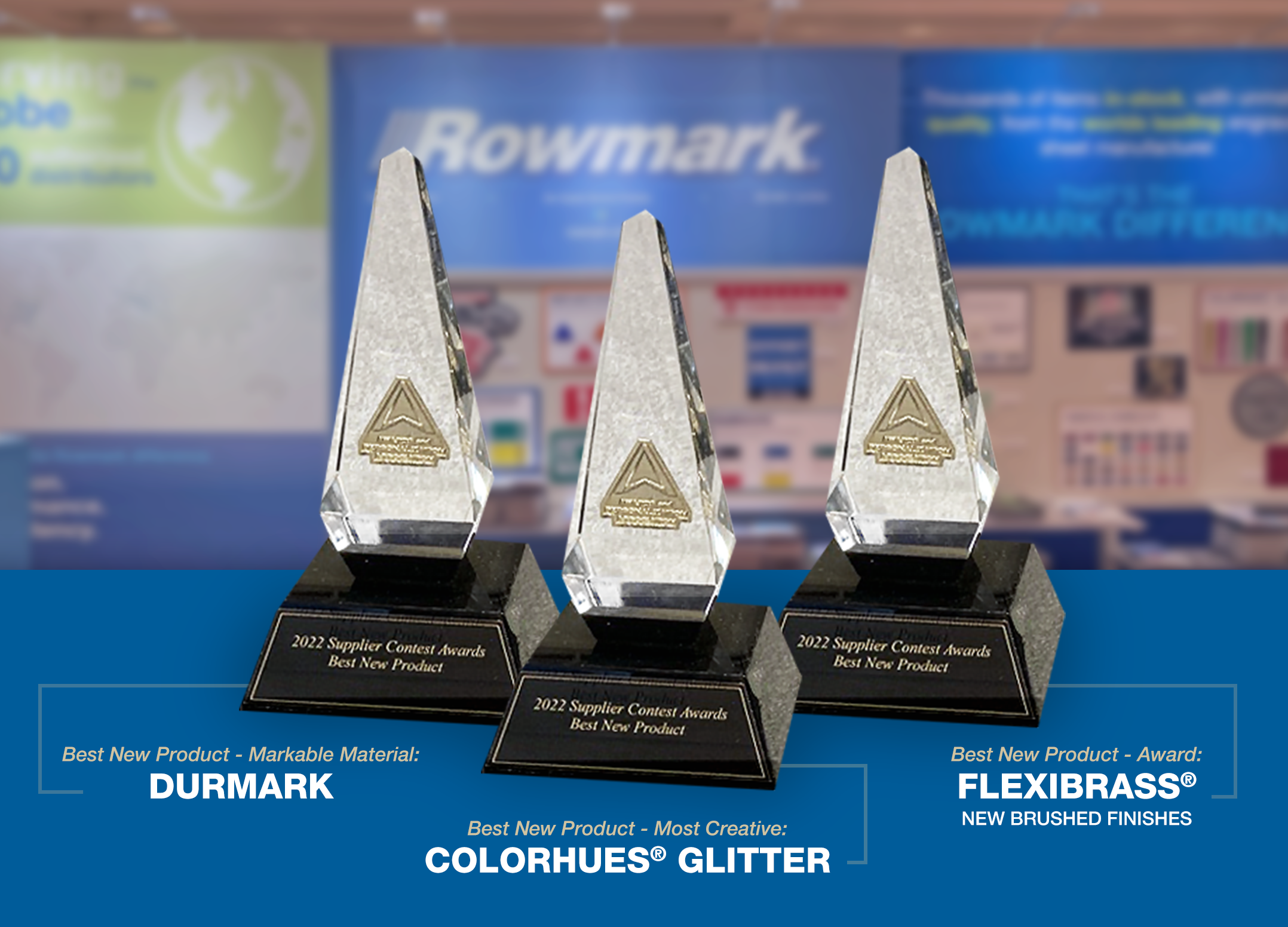 (Image courtesy Rowmark)
Rowmark, an Ohio-based engraving substrate manufacturer, received three product awards at the 2022 International Awards & Personalization Expo in Las Vegas, Nevada.
Three of Rowmark's products were chosen as winners in the following contest categories:
Best New Product — Award Component: FlexiBrass (New brushed finishes)
Best New Product — Most Creative: ColorHues Glitter
Best New Product — Markable Material: DurMark
These awards were presented to Eric Hausserman (president) and Dennis Demuth (distributor specialist) at the expo's awards celebration.
Rowmark says it feels highly honored to have won these awards and will continue striving to develop products customers need to run a successful business.