News
Roland DGA to Conduct Live Product Launch Event on Oct. 13
The virtual event will showcase the features, capabilities, and business opportunities of the company's newest wide-format introductions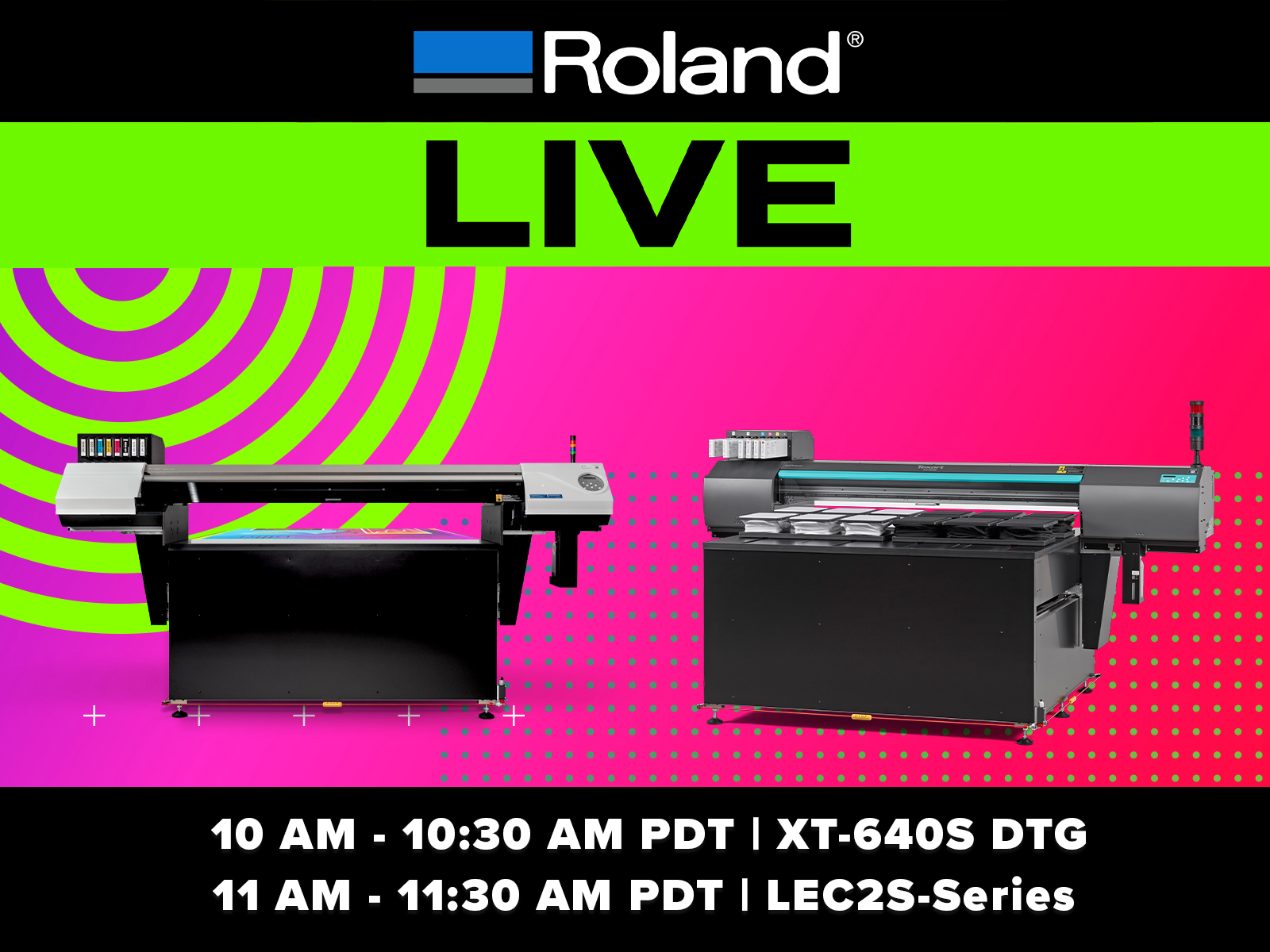 (Image courtesy Roland DGA Corp)
Roland DGA Corp will conduct a product launch via a livestream on Oct. 13, beginning at 10 a.m. PT.
The virtual event will showcase the features, capabilities, and business opportunities of the company's newest wide-format introductions. According to the company, this virtual launch will give prospective customers the opportunity to see the inkjets in action and get a feel for what they can do.
There will be two separate half-hour sessions — both hosted by Roland DGA's product managers. The first live launch (10-10:30 a.m. PT) will focus on the Texart XT-640S. The second product launch session (11-11:30 a.m. PT) will provide a live demonstration and overview of Roland DGA's VersaUV LEC2 S-Series.
The above-mentioned sessions will include a live demonstration, a summary of the device's key features, and expert tips on how print professionals can use the technology within their graphics customization operations.
Those interested in attending the live launch can do so here.