News
Roland DGA Holds First Business Builder Roadshow, Announces Additional Stops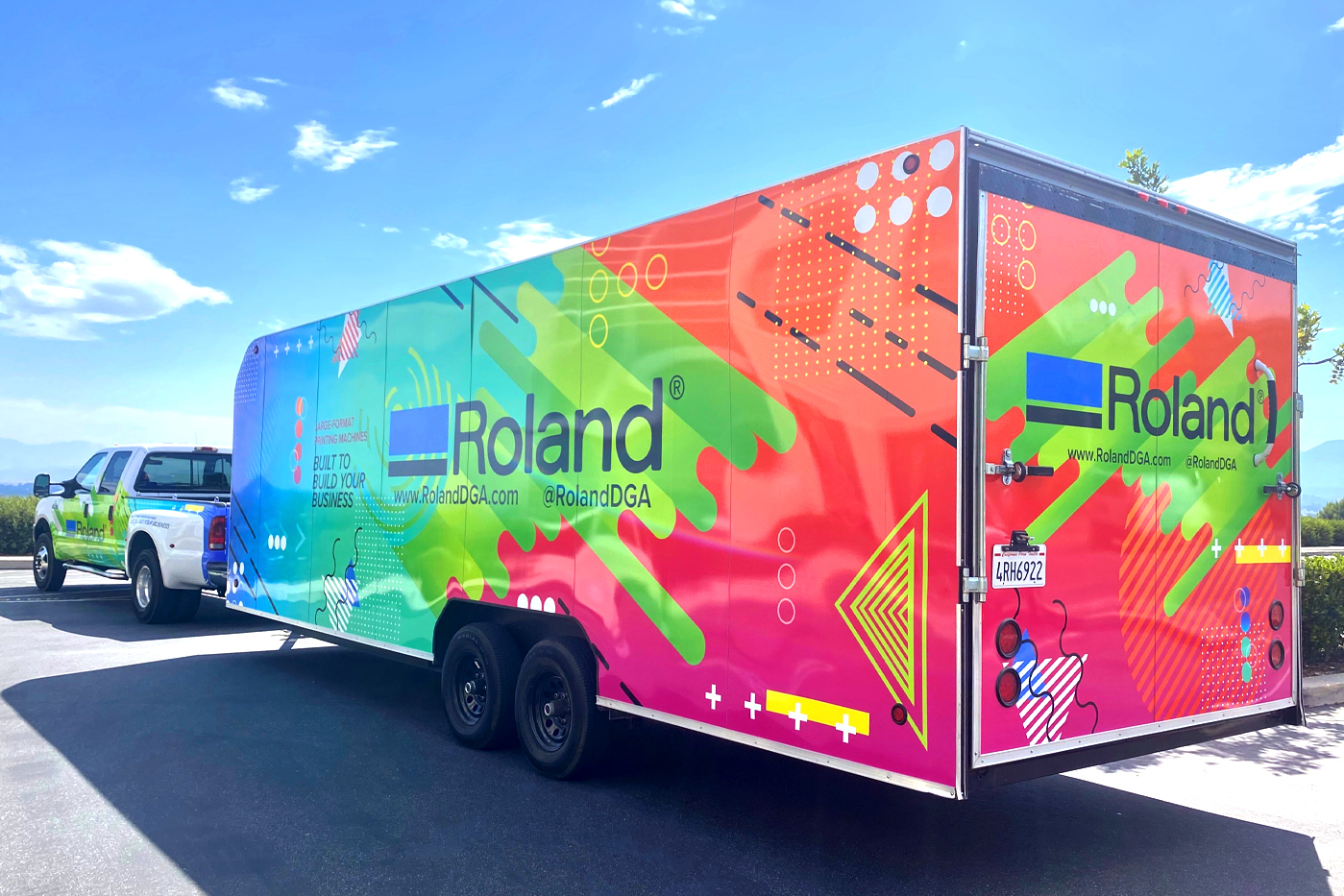 Roland DGA
Irvine, California-based Roland DGA recently took its Demo Days Roadshow truck to its first stop on its nationwide tour at Pacific Coast Sign Supply in Damascus, Oregon. During the event, area print professionals met with product experts and saw Roland DGA's latest digital imaging devices in action. The two-day event offered pre-arranged appointments and interactive product demos.
John Reinke, the owner of Pacific Coast Sign Supply, says, "With physical trade shows canceled everywhere due to the pandemic, partnering with Roland DGA allowed us to bring the latest products to prospective customers in a safe and effective manner. It created an excellent environment for demonstrating Roland DGA's newest technologies, while also allowing us to discuss specific customer needs and how these cutting-edge devices can help them build their business."
Pacific Coast Sign Supply is also one of a select group of authorized dealers with Roland DGA's IU-1000F flatbed on-site, which allowed roadshow attendees to get a close look.
With the success of the event, Roland DGA announces more dates and locations for its Demo Days Roadshow schedule further into 2020, for a total of six stops so far.
The next stops on the Business Builder Demo Days Roadshow are as follows:
Sept. 22-24: Sign Outlet Store in Lisle, Illinois
Sept. 29-Oct. 1: Wensco Sign Supply in Brooklyn Heights, Ohio
Oct. 13-15: Supplies Unlimited in Wakefield, Massachusetts
Oct. 27-29: Intoprint Technologies in Roanoke, Virginia
Nov. 10-12: Mac Papers in Orlando, Florida
Find more information at www.rolanddga.com/sites/business-builder-events.