News
Roland DGA Announces New Demo Days Roadshow Schedule for 2021
Each stop of the tour gives print professionals a firsthand look at the company's newest technologies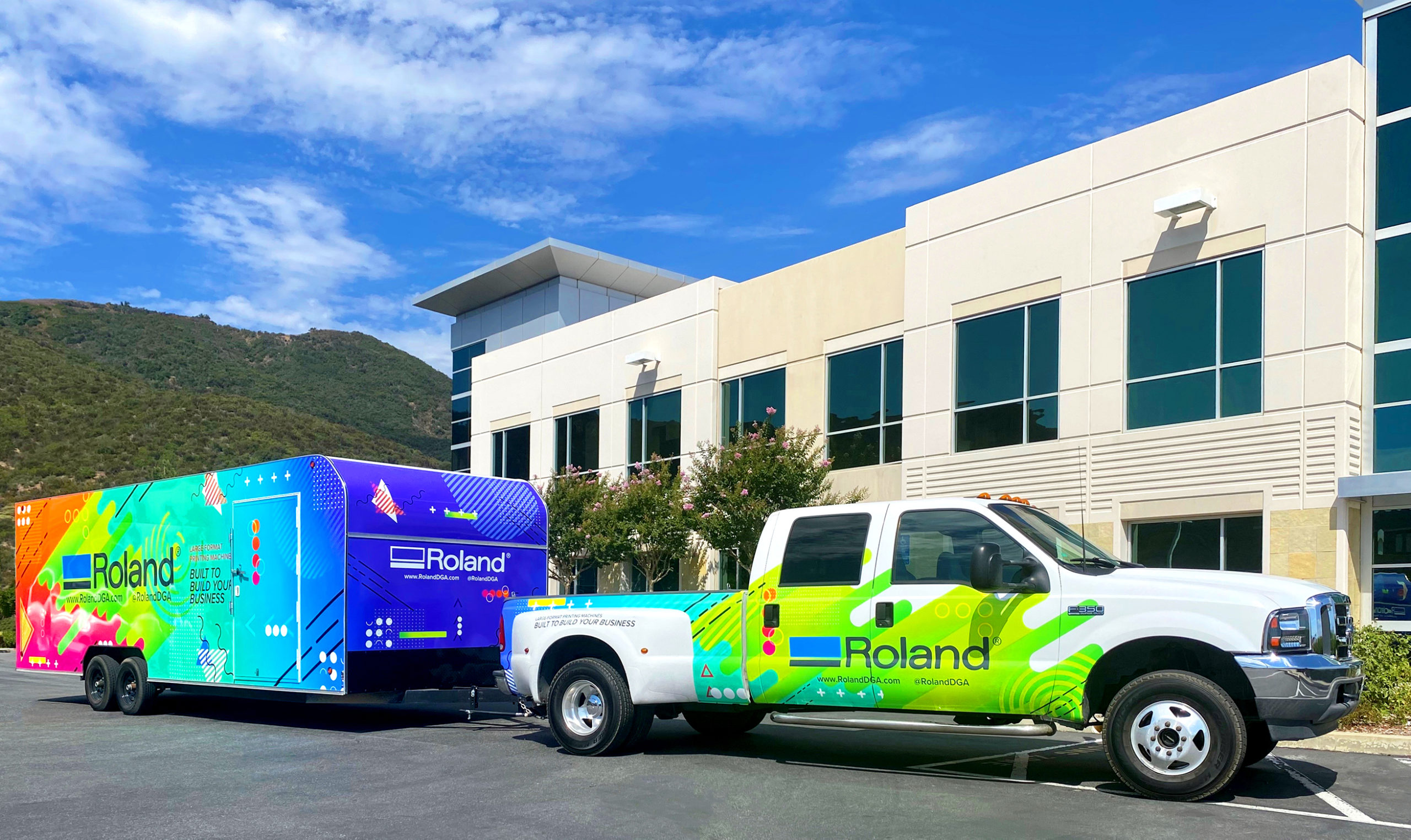 Wide-format printing solutions provider Roland DGA announces a new Business Builder Demo Days Roadshow schedule for 2021. Each stop of the tour, hosted at authorized dealerships nationwide, enables print professionals to get a firsthand look at the company's newest technologies.
Due to the success of the eight events in 2020, the company expands its 2021 schedule to 10 events. Each one involves a two-day stop by the roadshow truck carrying Roland DGA's latest printers and printer/cutters. Attendees can set up pre-arranged appointments and interactive product demos at the dealership of their choice, with safety protocols in place.
"We will be continuing the nationwide roadshow tour we started in 2020, which was incredibly popular," says Roland DGA's director of sales Amado Lara. "With the ongoing pandemic resulting in the cancellation of physical industry trade shows, these stops bring our latest and greatest devices to prospective customers. In addition to seeing new and exciting Roland DG products in action, the events create opportunities for shop owners to discuss their specific business needs with knowledgeable representatives, safely, at a nearby dealer location."
This year's Demo Days Roadshow tour kicks off with an April 15-16 stop at the Salt Lake City-based dealership Regional Supply Utah. After this first event, the roadshow truck makes its way to nine additional Roland DGA authorized dealer locations across the country, including stops in Nevada, Michigan, Ohio, Maryland, Alabama, Florida, Louisiana, and California. At each location, attendees can see live demonstrations of the TrueVIS VG2 printer/cutter, TrueVIS VF2 printer, VersaUV LEF2 flatbed UV printer, and VersaUV LEC2 UV printer/cutter.
To view the complete 2021 Demo Days Roadshow schedule and arrange an appointment at a stop in your area, visit www.rolanddga.com/sites/2021-business-builder-events.