News
Roland DGA Releases Roland DG Connect Version 3.0
The new version is said to offer expanded operational capabilities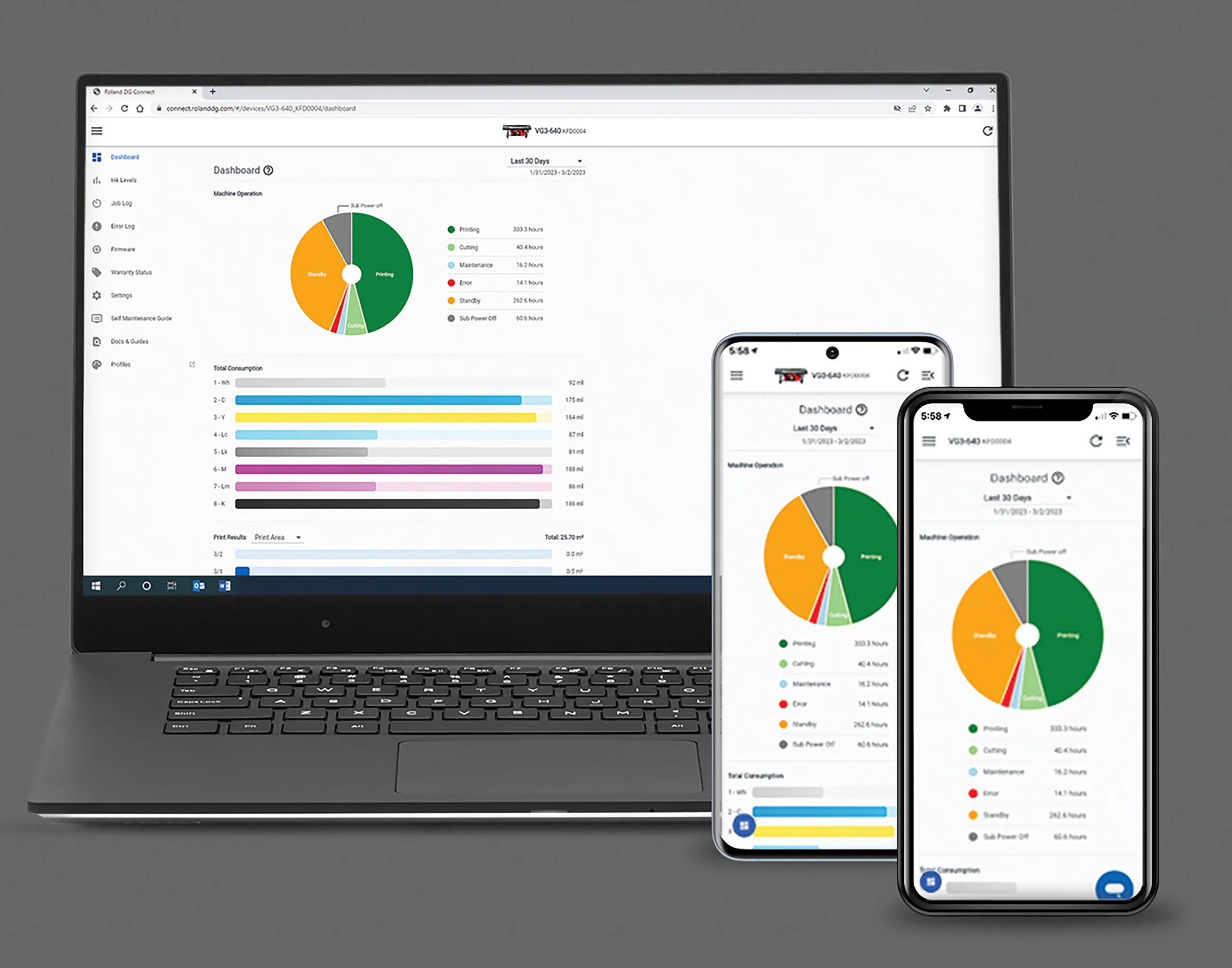 (Image courtesy Roland DGA)
Roland DGA Corporation, a provider of wide-format inkjet printers, printer/cutters, and vinyl cutters, announces the release of Roland DG Connect version 3.0, offering users additional options, features, and operational capabilities.
While the "Standard" Roland DG Connect app is available to owners of compatible Roland DG devices free of charge, two new subscription-based plans – "Professional" and "Premium" – are now available that further expand the app's capabilities. These new plans include:
A "multi-user function" that allows customers to view information on devices at locations that they otherwise wouldn't be able to access directly
An "automatic backup function" that automatically saves print settings within Roland DG VersaWorks RIP software and restores them at the touch of a button when needed
The premium subscription service includes all the functionality of the professional plan, plus workflow and business management features
"Requirements are changing, operations are diversifying, and trend cycles are shortening, making it more important than ever to deliver value in a timely manner," notes Roland DGA's Software Product Manager Scott Burgess. "At the same time, we're seeing a notable increase in on-demand printing that's requiring businesses to purchase different types of inkjets, or multiple printers, to satisfy the diverse needs of their customers."
To celebrate the launch of the new Roland DG Connect version 3.0, Roland DGA is offering a promotion to those who subscribe to the professional or premium plans now through December 31, 2023.