News
Roland Announces New DG Connect App Features
According to the company, the new features enhance print operation and productivity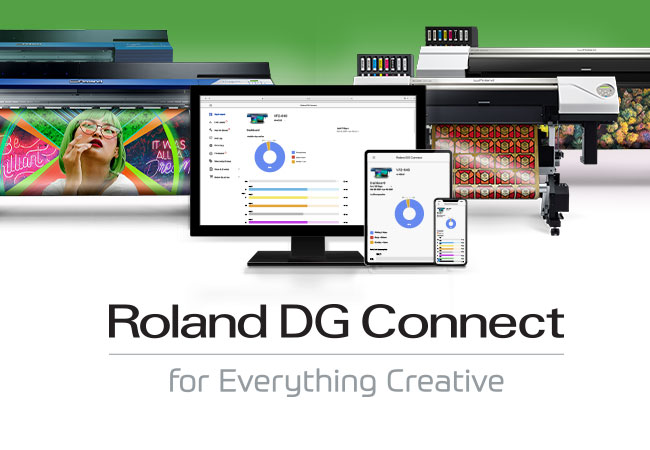 (Image courtesy Roland DGA)
Roland DGA, a provider of wide-format inkjet printers and printer/cutters, announces the release of Roland DG Connect version 1.1. — including new features to increase the visualization of printer productivity and efficiency, for an expanded range of Roland DG printers.
The latest updates to the app include a new printer monitoring function that allows users to check the operational status of multiple machines in real-time. Also new is a "business dashboard" that enables users to perform profit and cost calculations by entering the unit selling price of the output and the prices of ink and media.
The app is now available to a wider range of customers including those owning the VersaUV LEC2 Series UV-LED printer/cutters, the VersaUV LEC2 S-Series flatbed UV printers, and the already compatible TrueVIS printers. Roland DG has plans to expand this list of supported products in the future.
Daniel Valade, Roland DGA product manager of digital print, says, "Version 1.1 not only makes it easy for users to observe the status of their printers and streamline workflow, it also helps expand their creative possibilities."
Updating to the latest printer firmware is required to use the app with compatible models. Roland DG TrueVIS and VersaUV LEC2 owners can get started by registering online at the Roland DG Connect page, and then downloading and setting up the app.