News
Ricoh Latin America Partners with OnPrintShop
OnPrintShop offers an order management solution with eCommerce and customization tools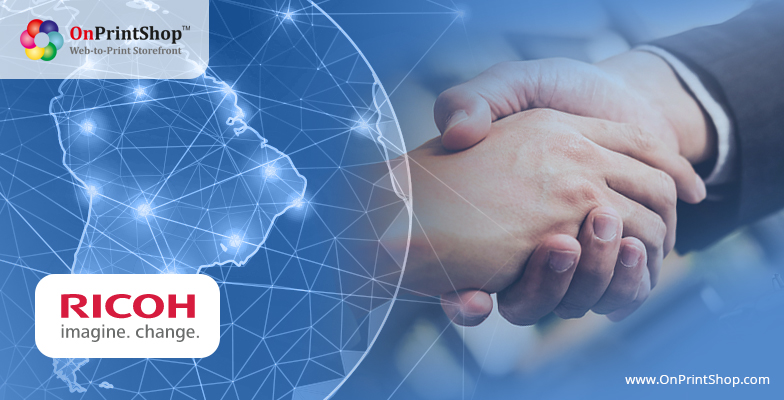 Ricoh Latin America announces a partnership with OnPrintShop to help its customers (SMBs and large companies in the commercial printing industry) automate and optimize order management and increase sales through an eCommerce solution that allows online order management.
Ricoh and OnPrintShop's partnership began with a partnership signed with Ricoh Canada in 2011 and with Ricoh New Zealand and Mexico. This newest agreement extends to all countries where Ricoh Latin America has a presence, including South and Central America, Mexico, and the Caribbean. OnPrintShop offers an order management solution with eCommerce and customization tools specific to graphic products within B2C and B2B portals.
"We are very excited to announce this partnership with OnPrintShop. With this technology, companies in the printing industry will be able, in a more agile and efficient way, to optimize the order workflow and generate new business," explains Angel Bustamante, VP of graphic communications for Ricoh Latin America." We are very pleased to enter this new phase of our collaboration and provide solutions that help our customers improve communication with their end customers."
Through the partnership, Ricoh customers in the region can take advantage of the following:
Software license subscription programs
Ability to customize the eCommerce platform
Support to integrate third-party tools or platforms
"We are excited to work with the Ricoh Latin America team to help their customers define and build a flexible and adaptable web printing backbone that allows them to easily launch new sales channels, services, and print products to adapt to changing market opportunities. We look forward to sharing our learnings in helping global print customers not only maintain but also increase sales during the new normal," adds Naresh Bordia, VP of global sales for OnPrintShop.