News
Registration Opens for Shirt Lab in Fort Worth, Texas
Hybrid virtual and in-person event registration opens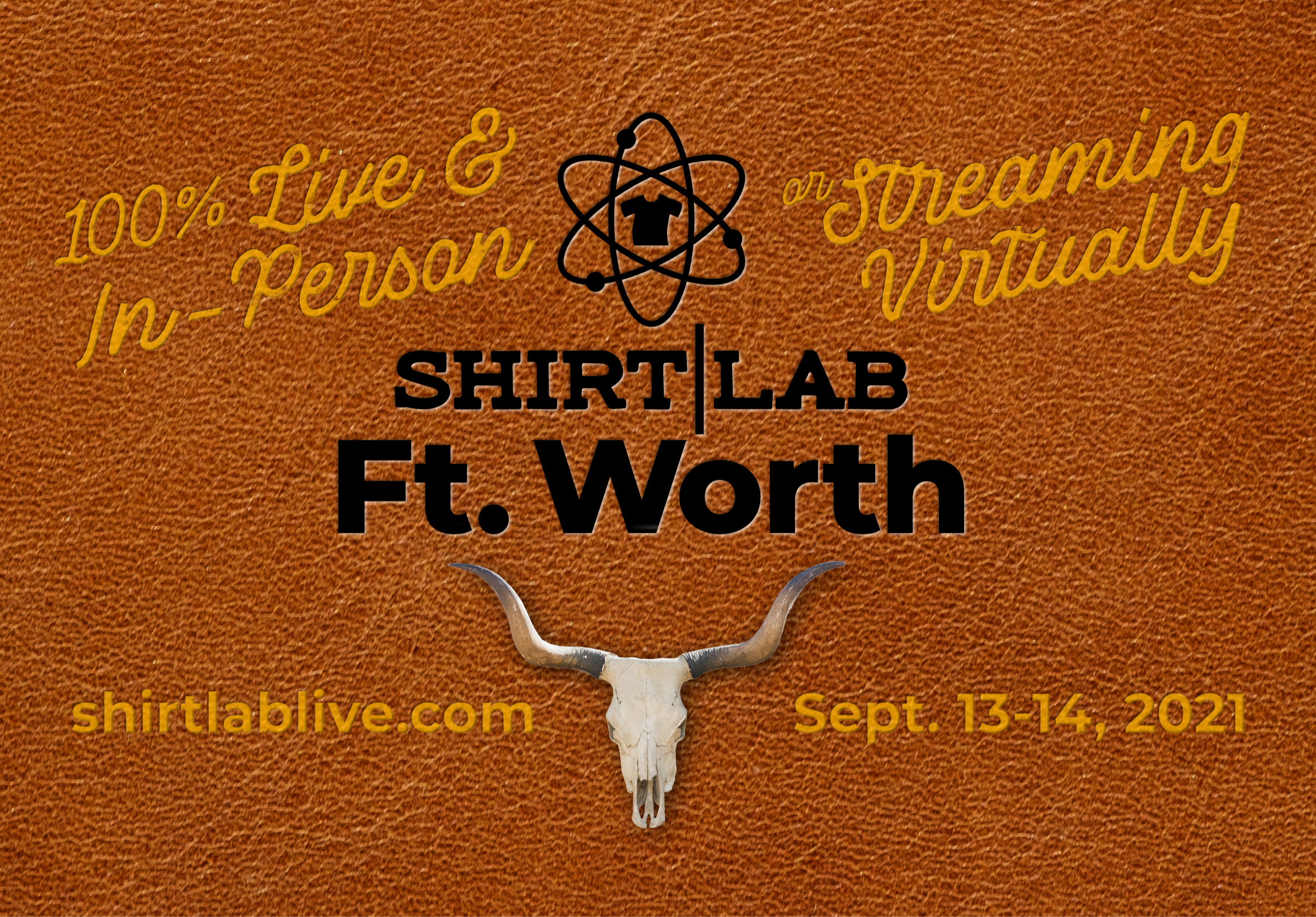 Shirt Lab founders Tom Rauen and Marshall Atkinson open ticket registration for their Sept. 12-14 meetup in Fort Worth, Texas. The event, focused on education for the decorated apparel industry, takes place at the Fort Worth Community Arts Center.
The two-day event features various speakers sharing their expertise in sales and marketing. Sales pro Ken Seidl is the master of ceremonies for the event.
Day one features Tom Rauen, Jason Rink, Jonathan Tynes, Erich Campbell, and Brittany Long leading sessions and a roundtable discussion. To close, day-two keynote speaker Jeffrey Gitomer leads a sales discussion for Shirt Lab Tribe members.
Day two brings presentations by Marshall Atkinson, Michelle Moxley, Richard Greaves, Mark Coudray,
and keynote speaker Jeffrey Gitomer.
Attendees receive lunch each day and may choose to upgrade their tickets by purchasing a VIP dinner for Monday, Sept. 13. Brett Bowden, the owner of Printed Threads, hosts a networking event for attendees at his shop on Sunday, Sept. 12, at 6:30 pm.
For more information and to purchase virtual live streaming or live in-person tickets, visit
www.shirtlablive.com.