News
Regional Printing Affiliates Offer Retirement Plan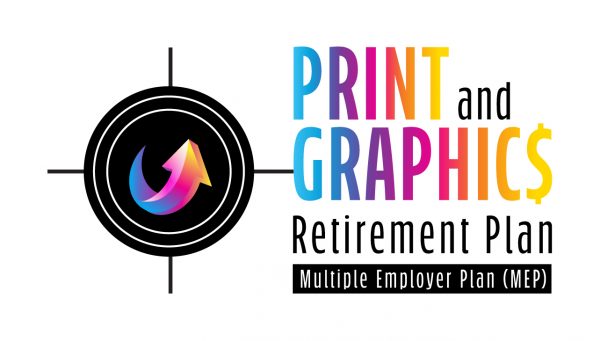 Printing Industries Alliance (PIA), the Graphics Arts Association (GAA), and the Florida Graphics Alliance (FGA) announce the availability of a new program, a multiple employer 401(k) plan, or MEP.
The Print and Graphics Retirement Plan MEP leverages group purchasing power to provide participating member companies of the three associations with:
No individual audit or 5500 forms, a minimum $10,000 annual savings (for companies over 100 employees)
Minimal administrative duties
"PIA Member" fee structure saves money for participants
Fiduciary outsourcing
Flexible plan features including safe harbor, Roth, and profit sharing
Customizable plan design
GAA president, Melissa Jones, states, "With COVID receding and our economy opening, our members are looking for ways to save money while maintaining the benefit packages that allow them to retain their valuable staff. Our new MEP 401(k) plan provides just such an option."
From a government reporting standpoint, the Print and Graphics Retirement Plan is treated like one large plan. Only one annual audit and 5500 form are needed instead of individual company audits for companies with over 100 employees.
PIA employee benefits partner Gilroy Kernan & Gilroy (GKG) has developed the plan in conjunction with Transamerica. Transamerica is an MEP provider with more than 13,000 adopting employers and $34.5 billion in MEP assets.
PIA president Tim Freeman adds, "GKG's track record with our members is exemplary, and Transamerica's 17 years of experience with MEPs will provide the tools and services that will deliver the results every employee deserves."
The Print and Graphics Retirement Plan MEP 401(k) is available, and membership in Printing Industries Alliance, Graphic Arts Association, or Florida Graphics Alliance is a requirement for participation.
For more information, contact any of the following:
Tim Freeman, president, Printing Industries Alliance
(716) 691-3211, tfreeman@PIAlliance.org
Melissa Jones, president, Graphic Arts Association
(215) 396-2300, mjones@gaaonline.org
Gabriel Hernandez, president, Florida Graphics Alliance
(407) 240-8009, gabe@floridagraphics.org
Ross Kraft, vice president and strategic business advisor, Gilroy Kernan & Gilroy
(315) 794-6522, rossk@gkgrisk.com