News
Reflect Systems, BrightSign, NEC Team Up to Create Retail Resurgence Program
The program enables businesses to invest in affordable digital signage solutions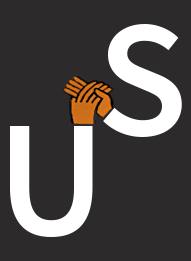 Reflect Systems, a provider of place-based digital experiences for retail, entertainment, and healthcare providers, joins forces with BrightSign, NEC Display Solutions, and NEC Financial Services to offer digital signage packages through its Retail Resurgence Program (RRP).
The program bundles digital signage packages with financing options to help companies "drive positive, safe customer experiences," according to the companies.
Due to the strength of their existing relationships, the brands quickly came together to form the program and help businesses avoid large upfront expenses.
"Many businesses—especially those in the retail space—are currently tightening their belts and slimming down budgets, but historically, companies that maintain or even ramp up marketing efforts during an economic downturn are also the ones that bounce back fastest," claims Lee Summers, CEO of Reflect. "Through our partnership with BrightSign and NEC, we have the chance to offer brands a way to get ahead, no matter what our economic future holds."
Through the RRP program, businesses can install digital displays and kiosks at no cost for three months, followed by reduced monthly payments for the next 12 months and standard payments for the remaining 24- or 48-month term.
"As consumers begin returning to brick-and-mortar retail and service spaces, it is paramount to prioritize heightened safety standards and make it easy for both customers and employees to understand and adhere to those precautionary measures," says Jeff Hastings, CEO of BrightSign.
Herschel Salan, president of NEC Financial Services, says, "As part of a global technology leader, aligning our capabilities with Reflect, BrightSign, and NEC Display Solutions to help businesses during this unprecedented economic time, while improving safety and enhancing the customer experience, is a reflection of our core values."
To learn more about the packages and offerings of the program, visit info.reflectsystems.com/retail-resurgence.