News
PRINTING United Alliance and Idealliance to Merge 
The proposed merger of the two organizations will be finalized on March 1, following consideration by Idealliance members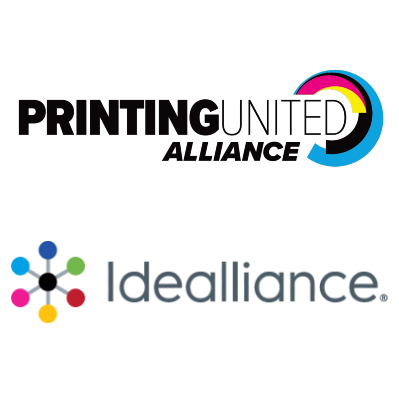 PRINTING United Alliance and Idealliance announce the intent to merge the two organizations. The board of directors at each company have unanimously voted in favor of the merger. Last year, SGIA and PIA officially joined to become PRINTING United Alliance, a printing and graphic arts association. This new venture with Idealliance looks to further the association's investment into the industry.
Ford Bowers, CEO, PRINTING United Alliance, says, "We are excited that Idealliance may join us as the preeminent standards, training, and educational association in our industry.
Bowers adds that the association will serve to "strengthen and expand the work of Idealliance as an 'association within an association,' both domestically and internationally."
"Idealliance is renowned as a leader in certifying and training color management professionals around the world," adds Dick Ryan, CEO, Idealliance. "In partnership with PRINTING United Alliance, we aim to provide global standardization, training, and certification programs for the printing and packaging supply chain to all graphic communications professionals. This partnership will allow us to expand efforts into new markets to train and certify professionals, processes, and systems around the globe."
The proposed merger will be finalized on March 1, following consideration by Idealliance members at a meeting of active members on Jan. 28, per Idealliance bylaws.