News
PrintFactory Announces Partnership with Durst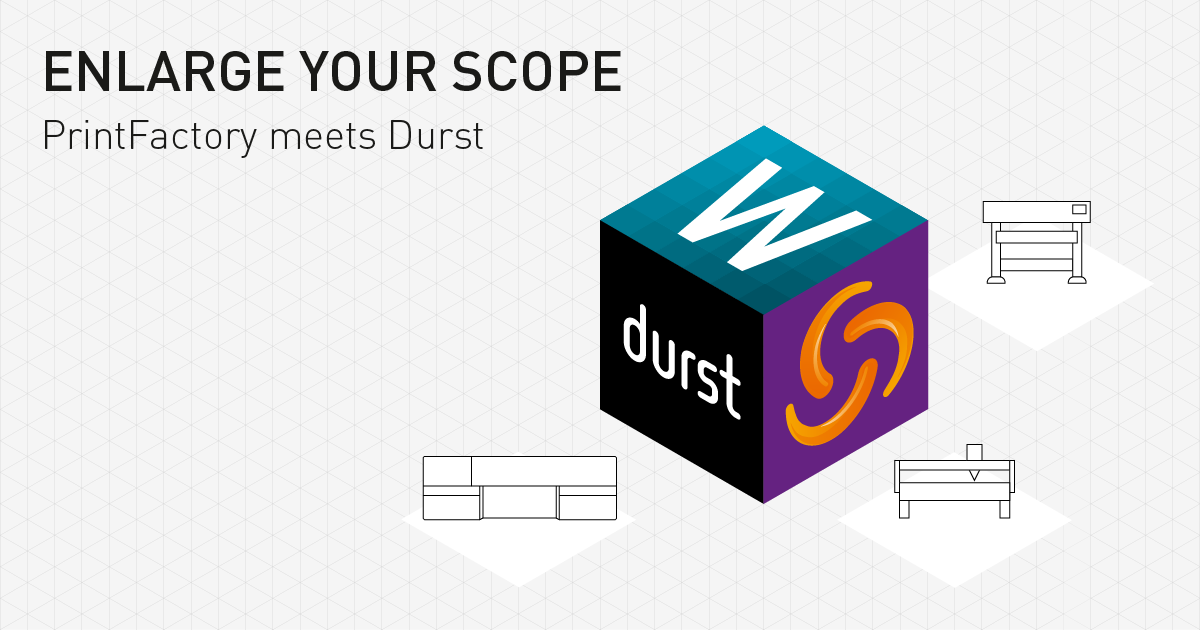 The alliance between PrintFactory and Durst allows for integration between workflow products.
PrintFactory announces a key partnership with Durst, which now uses the PrintFactory API to provide customers in mixed-print environments with workflow software. The alliance allows for integration between workflow products.
Durst, a digital large-format printing solution provider, focuses on a "pixel to output strategy," expanding its software for printers looking for complete solutions.
PrintFactory's color management technology and XML-centric RIP play a pivotal role in ensuring a wider audience can take advantage of Durst's offerings, according to a press release from PrintFactory.
Erik Strik, CEO of Aurelon (the team behind PrintFactory), says, "This is a great partnership for us as it confirms our focus on color quality is the right direction. With PrintFactory's VISU color engine as a part of the workflow, Durst operators can be confident of not only reducing the time spent achieving color consistency but also in reducing ink and media costs."
Michael Deflorian, business development manager, Durst Professional Services, adds, "We've been looking for workflow-based software that has a robust, scalable API and allows Durst Workflow users to drive printers of other manufacturers with the same software. It's not just about having a smooth workflow; it's about finding affordable software and hardware that can support a growing business. Our customers choose Durst for the long term. Software that we recommend has to deliver on a promise of quality and reliability, and PrintFactory meets that criteria."
PrintFactory software is delivered via a network of distributors worldwide.