News
Printavo Hosts 2-Day PrintHustlers Conf Online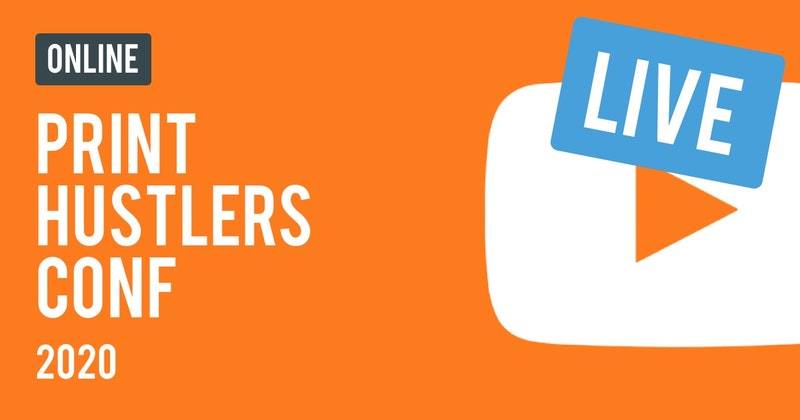 For the fourth year, Printavo presents its annual PrintHustlers Conf, a conference for screen printing professionals, July 23 and 24.
This year's event takes place online, and the two days feature seven presentations outlining how the industry can #workhardprintharder with the right tools, strategies, concepts, and partnerships.
From mental health and a live shop tour to fine-tuning your workflow, there's a variety of topics covered. The schedule for the conference is as follows:
Thursday, July 23 (all times CT)
1 p.m.: Overcoming adversity: Alison Banholzer of Wear Your Spirit Warehouse shares strategies and stories to overcome adversity.
2 p.m.: Structure for success: Author of "What the Heck Is EOS?" Tom Bouwer highlights three strategies for any small-to-medium business: 90-day objectives, level 10 meetings, and issue solving. He shares ways to restructure an organization's workflow for a growing future.
3 p.m.: Building the ultimate print shop: Denver Print House's Danny Gruninger shares insights on taking a screen print shop to the next level.
4 p.m.: Mental health…for hustlers: Clinical psychologist Dr. Sherry Walling explains the process of work-life integration and differentiating the spaces in life.
Friday, July 24
1 p.m.: SHIRT KONG live shop tour: SHIRT KONG's Andy Rudman opens his doors for a virtual shop tour.
2 p.m.: Workflow and culture: Graphic Elephants' Lon Winters shares why workflow and culture operate hand-in-hand to build successful teams.
3 p.m.: What's next for Printavo: The company talks about updates, and features to come.
Sponsors for the event include IT Supplies, Supacolor, Easiway, and Jerzees.