News
PDS Equipment Hosts Event in Vegas Feb. 24-25
Vendors for the event include Trotec Laser, BizWizIQ, RB Fabrications, Mimaki, and CIT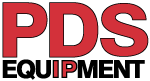 PDS Equipment
PDS Equipment, a production solution provider for the graphics industry, announces an Energize event in Las Vegas, Nevada, Feb 24-25.
"With the UV print and personalization market exploding daily, it is very easy to forget about all the other high margin opportunities that are out there. We want to energize our customers to go after this amazing opportunity and not just settle for low margin products," says company CEO Steve Weist.
The event runs from 10 a.m. to 4 p.m. each day, with a full schedule of product demonstrations, training, and learning sessions from various companies. Vendors for the event include Trotec Laser, BizWizIQ, RB Fabrications, Mimaki, and CIT. PDS Equipment trainers and technicians will also be available to help answer questions.
Training and learning station highlights include:
Mimaki UV machine operation for spot gloss
Kebab rotary for tumblers
Reverse print custom acrylic
Laser cutting direct to print
Print then laser
UV sales and marketing techniques
Weist says attendees can expect to leave the event with "new energy and new skills to take their company to the next level."
This "learn and share" event is free, but PDS does ask all attendees to share and network with other attendees. Weist adds, "Help us all become better and build great partnerships; this print industry is all about partnerships and networking."
On Wednesday night, Feb. 24, PDS welcomes attendees for a free customer/vendor appreciation party at The STRAT Hotel, featuring views, free drinks, food, and rides.
All attendees must RSVP for the two-day event and get confirmed by PDS or one of its partners. RSVP via email at sweistsr@gmail.com or call 615-812-3001 (Toll-free: 1-800-737-1734).