News
PDS Equipment Hosts California UV Printing Base Camp
The all-day UV printing training event takes place Oct. 5 at the Mimaki LA Technology Center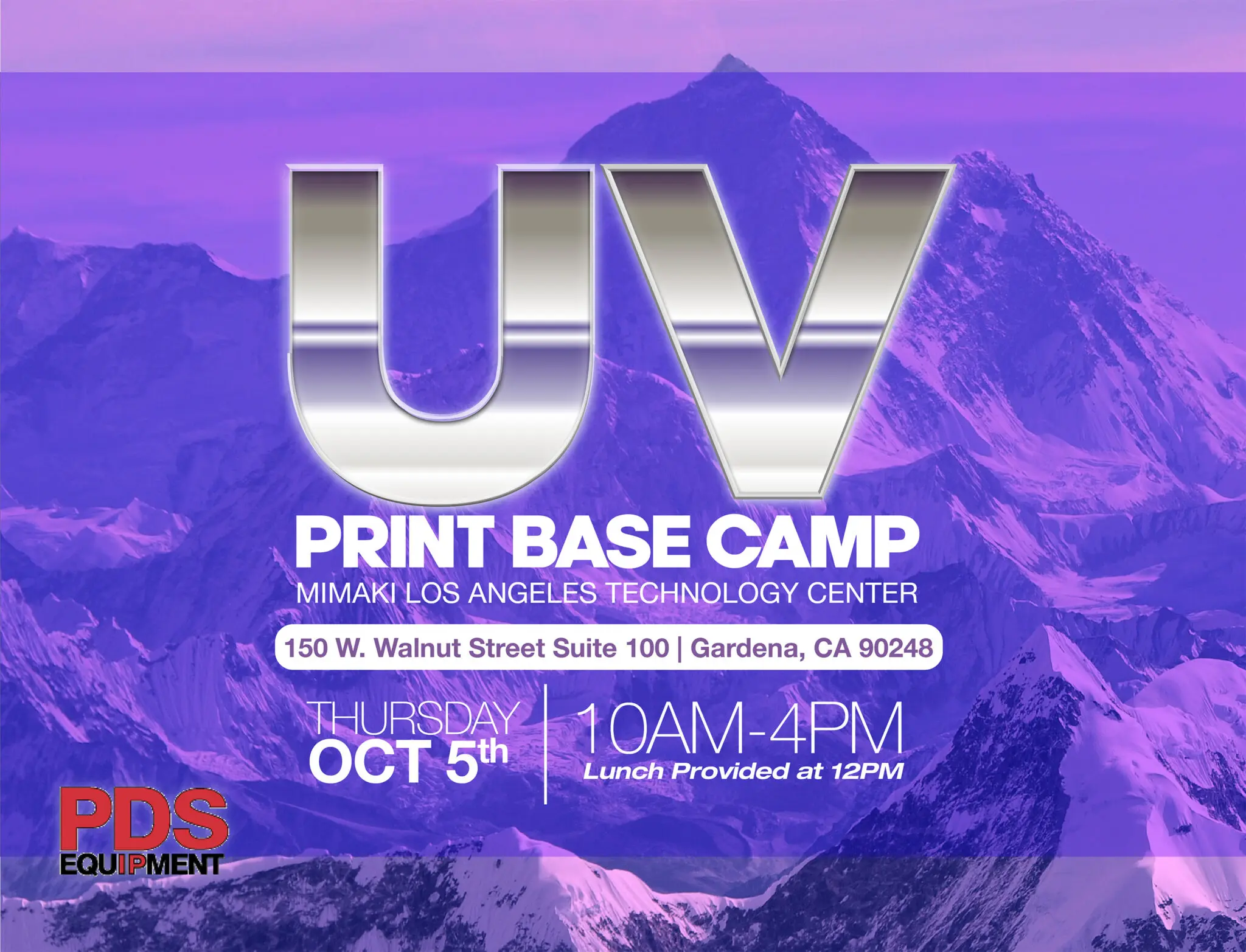 (Image courtesy Mimaki)
PDS Equipment hosts UV Print Base Camp in California at the Mimaki LA Technology Center on Oct. 5 from 10 a.m. – 4 p.m. PT.
The UV-print-specific event offers a full day of training for anyone wanting to learn more about UV printing. In addition, the event will offer a UV printing and laser engraving business growth strategies seminar.
According to PDS, the event is "the perfect chance for laser and embroidery companies to learn how to add UV printing" to their service lineup.
Class schedule:
11 a.m. – 12 p.m. — Presentation (UV Print Base Camp): What to know before climbing into UV Print
2-3 p.m. — Presentation (UV Print & Laser Business Strategies): What to sell and who to sell it to
Space is limited; attendees must RSVP by contacting Steve Weist at 615-812-3001 or [email protected].