News
Owner of JDS Industries Receives Beacom School of Business Distinguished Service Award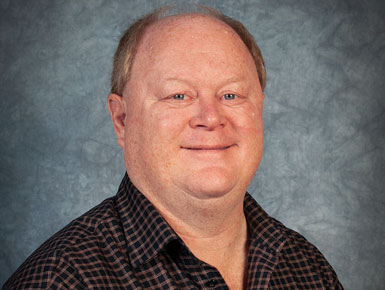 The University of South Dakota (USD) Beacom School of Business announces Scott Sletten, CEO and owner of JDS Industries, as the recipient of the 2020 Distinguished Service Award. Sletten, a 1987 graduate of the USD School of Business, is being recognized for his role as a business leader who has contributed to the economic development of the state of South Dakota and the advancement of USD and its business school.
Each year, USD recognizes a leader in the business community who represents the values and commitment to service that the Beacom School of Business supports in its curriculum.
"Scott Sletten has been an incredibly dedicated member of the Beacom School of Business' Dean's Advisory Board. He provides great guidance and ideas for our school and is always committed to seeing our students succeed," says Venky Venkatachalam, Ph.D., dean of the USD Beacom School of Business. "He is very deserving of the Beacom Distinguished Service Award and a great representation of our alumni."
JDS Industries was started by Sletten's parents as a retail trophy store in the 1970s and has now grown to more than 400 employees, with warehouses across the country. Recently Sletten was also inducted into the Award and Personalization Hall of Fame for his achievements in business.
Along with professional accomplishments, Sletten has involvement with non-profits and charity organizations like the Children's Home Society, YMCA, Ronald McDonald House, Ava's House, St. Francis House, Glory House, State Theatre, Washington Pavilion of Arts and Sciences, and Sigma Alpha Epsilon at USD, as well as United Way projects in the Sioux Empire.
"Scott took a small retail trophy store in Sioux Falls and created JDS Industries, a company that provides 25,000+ products and has over one million square feet of warehouse space in 14 warehouses throughout the nation," adds Miles Beacom, chair of the Dean's Advisory Board. "What differentiates Scott from others is his creativity, positive attitude, passion to do things right, his drive, hard work, and his persistence to be the best."
This award will be formally recognized at the 72nd Annual Beacom Awards Dinner in the fall.
For more information on JDS Industries, visit www.jdsindustries.com.